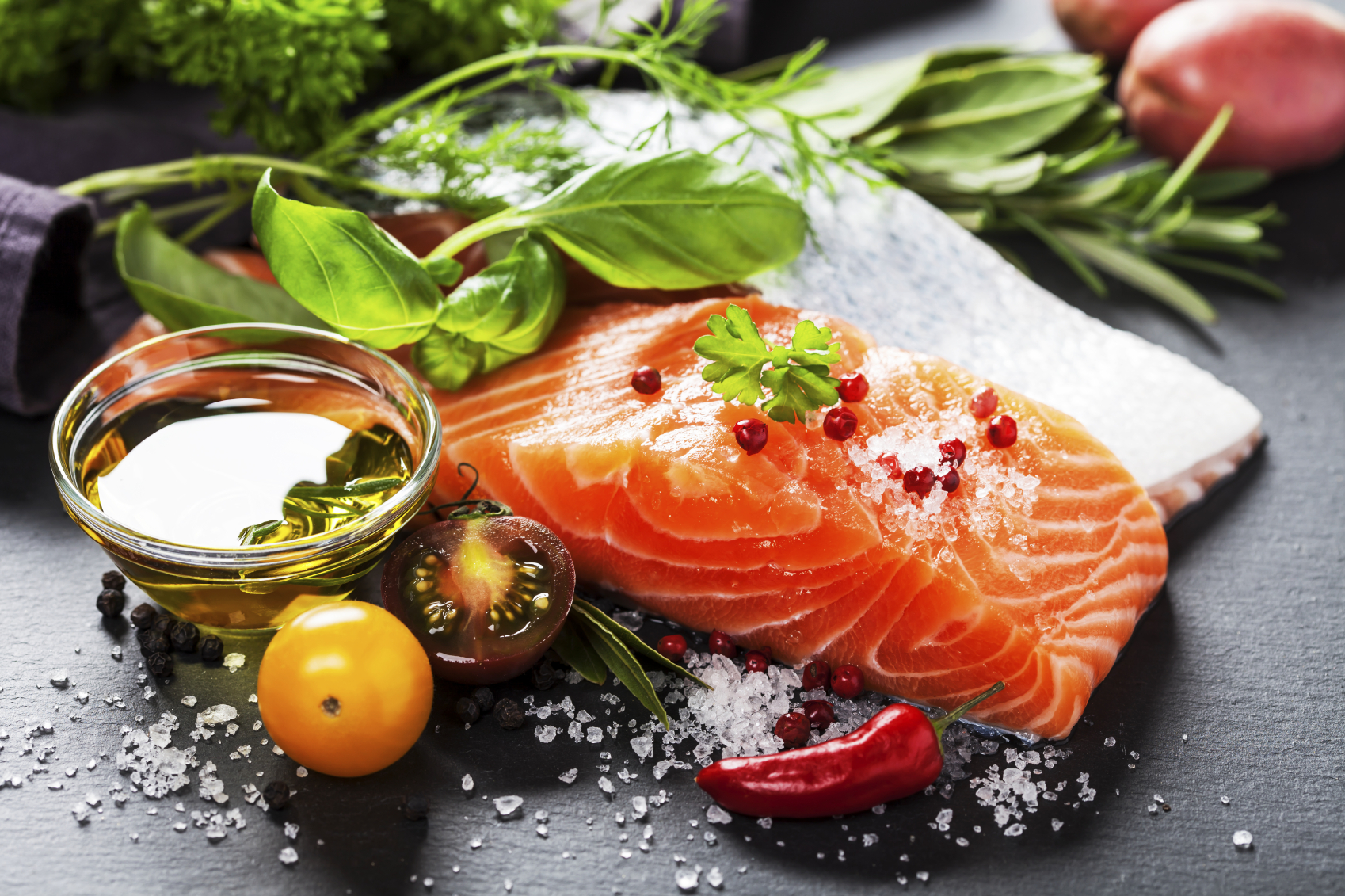 The Mediterranean diet has been in focus for quite some time as a good way to support health, particularly heart health and brain health. Well, a Spanish study now suggests that men who adhere to a strict Mediterranean diet have lower cases of aggressive prostate cancer.
Those who most closely followed the Mediterranean diet experienced a 32 to 34 percent reduced risk of aggressive prostate cancer than those who ate a Western diet. The likelihood of advanced stage cancer was 51 percent lower among those who followed the Mediterranean diet compared to those who did not.
Researcher Dr. Beatriz Perez-Gomez explained, "Our results show that a diet oriented towards the prevention of aggressive tumors in the prostate should probably include important elements of the Mediterranean diet such as fish, legumes, and olive oil, and suggest that a high intake of fruits, vegetables, and whole grains might not be enough."
The researchers collected dietary information from 754 confirmed cases of prostate cancer and 1,277 controls.
The researchers analyzed the adherence of three dietary patterns including the Mediterranean, Western, and Prudent diets. The Western diet is high in dairy, refined grains, processed meat, soda, sweets, fast food, and sauces. The Prudent diet consists of low-fat dairy, whole grains, fruits, vegetables, and juices.
Adherence to any given diet was ranked in four quartiles from lowest to highest adherence. The researchers noted that higher adherence to any specific diet was associated with prostate cancer risk. For example, higher adherence to the Western diet was associated with a higher risk of aggressive prostate cancer.
A shocking result was that men who fell in the third quartile of adherence in the Prudent diet had a 60 percent higher risk of aggressive prostate cancer compared to those in the first quartile. The researchers speculate it may be linked to dairy consumption.
Co-author Dr. Adela Castello concluded, "There is a striking contrast between the relevance of prostate cancer in terms of public health and the evidence regarding its primary prevention. If other researchers confirm these results, the promotion of the Mediterranean dietary pattern might be an efficient way of reducing the risk of developing advanced [prostate cancer], in addition to lowering the risk of other prevalent health problems in men such as cardiovascular disease. Dietary recommendations should take into account whole patterns instead of focusing on individual foods."
As mentioned, the Mediterranean diet is high in fish, olive oil, fruits, vegetables, whole grains, and low in refined and processed foods, sugars, and fat.
["source=hindustantimes"]