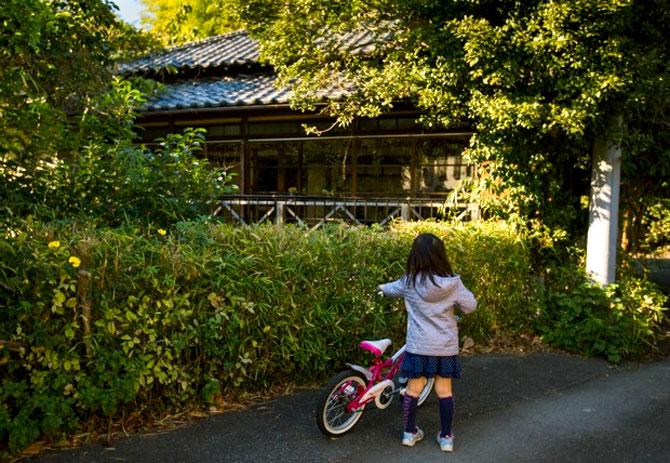 Many individuals invest in a second house or vacation home but they either don't let it out for fear of squatting or are very choosy about the profile of tenants. Though rental yields are not high in India, income generation from rent can be crucial for your finances.
Rental yield from a property is the annual rate of return it generates when it is put out on rent. If your property is worth Rs 1 crore and you let it out for Rs 50,000 a month (which works out to be Rs 6 lakh a year) your rental yield comes to six per cent.
In smaller cities rental yields hover around two-four per cent on an average but in metros such as Mumbai, Bengaluru and Delhi, the yields can be as high as six-seven per cent.
When renting via APPs
Keep the property simple and uncluttered. Avoid unnecessary decorations
Avoid keeping religious and political posters, photos and idols
Take plenty of photos that are vivid and showing the property's character
Describe the property in detail and highlight its strong points
Treat rent as business income and file returns accordingly. It will help you claim deduction on related expenditure
Owners who fear squatters should use mobile app-based services that allow giving property on rent for a day, just like it happens in hotels.
Hosting services
With the advent of rental real estate aggregators such as Airbnb and Stayzilla, renting out your unoccupied property as a service apartment or a holiday home can fetch Rs 3,000-5,000 a day.
These sort of rentals can be earned by providing three-star facilities. If you have made significant value additions to your home you can even charge up to a 5-10 per cent premium over these rates.
Bear in mind that you may need several permissions before you can put your house on daily rental, especially in big cities.
The society may have bye-laws that may prevent you from enrolling in such a service or may require you to seek a no-objection certificate. If you want to run a service apartment, you would also need police verification and permissions from the concerned municipal authorities.
Once your permits are in order, you will have to furnish your apartment with modern amenities. If you have a round-the-clock cook/caretaker, chauffer and provide the benefits of a swimming pool, club area and gym, you can enhance your rent and charge even Rs 7,000-10,000 a day (this is a ballpark figure assuming the apartment is in a central location in a metropolitan city).
You don't need to spend a fortune on furnishing the space. Think more about creating a functional space. Keep the house simple and uncluttered.
If possible, remove personal items such as family photos, clothes from cupboards, etc. You should also avoid religious or political pieces. The goal is to make every guest feel comfortable and at home.
Listing your home on these apps is easy. They give you the freedom to decide not just the rent for each day but also the kind of guests you would like to host in your home. They even handhold property owners if they are letting out a house or vacation home for the first time.
These aggregators, such as Airbnb, charge a three per cent service fee each time a reservation is completed. But they expect you to meet their standards and provide certain facilities.
The guests make up their mind based on the location, photos, amenities and ratings of other users. You have to work towards each of these to ensure you get more bookings and thereby regular income.
Pictures: Take the right pictures and take plenty of them. This means the pictures need to be bright and show the personality of your house. Highlight whatever is unique in the property while shooting.
Take photos from different vantage points. Look at some of the pictures other users have put on these app-based services and use the ideas: will the house look attractive with artwork on the walls or should you put some towels right next to the bed?
Pay attention to description: Think hard about how you will describe your property. Highlight the attractive parts. Is your house centrally located? Is it bigger than properties in the vicinity? Are you offering a king-sized bed? All these things will matter.
Think from a guest's point of view and while writing the description answer questions that the guest might have. Let people know about kitchen, bathroom and laundry access – travellers care about this. Get a Wi-Fi connection if you can. Be honest about everything.
Engage your guests: If you stay close to the property, engage with the guest. A personal touch will help you earn better ratings. Guests may have queries about nearby areas, distance to airport, etc. You can also give them a tour of the house and welcome them with tea or coffee.
Taxation
How your rental income will be taxed will depend on the way you choose to let out the property. For residential accommodation it is considered as income from house property. For service apartments or homestays, this income is considered as business income.
Taxpayers often make the cardinal mistake of under-reporting such income and thus miss out on the opportunity of claiming deduction on it.
You must compulsorily disclose rental income and furnish your PAN details if the rental value exceeds Rs 100,000.
In order to get the full benefit, you as the homeowner should also check Form 26 AS to see if the app-based service provider or tenant has deducted tax at source.
Going through the proper channels will ensure you are a beneficiary of the tax credits after you file returns. You can also take home insurance. But thoroughly study the conditions laid down by the insurer. Check if all features of the policy will be applicable if you let it out.
A second home is like a goose that lays golden eggs only if you have been cautious and done your homework before you put out your home on rent.
Ensure that you tie up the loose ends and allocate 10 per cent of your annual rent towards maintenance and periodic improvements in your home. This will further enhance the rental value you earn from it.
[source;rediff.com]