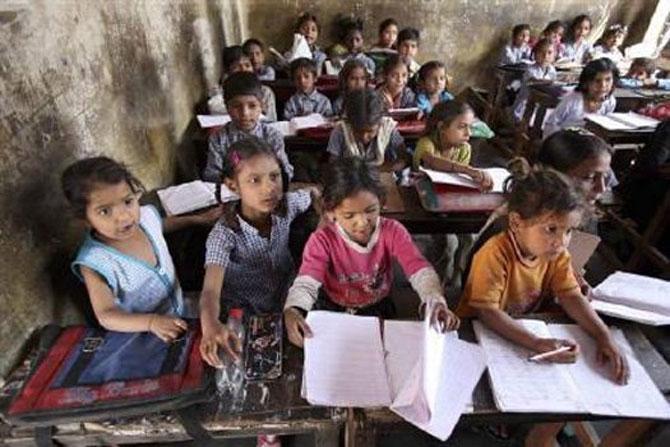 Corporate Responsibility Watch (CRW) India, a network of 15 voluntary organisations and independent consultants, has come out with a study of India Inc's track record in meeting national voluntary guidelines on social, economic and environmental responsibilities. Tom Thomas, bottom, left, chief executive officer of Praxis, and convenor of CRW India, shares the outcomes of the study with Sudipto Dey. Excerpts:
Why did you feel the need for a fresh look at corporate India's CSR spend?
A number of organisations and networks have been analysing CSR expenditure and are awarding corporates as best CSR entities. We were interested in taking a fresh look on CSR spend from the actual definition, that is, how responsible corporates are in their core business.
Our politics is of human rights, and we are looking at data through the lens of business and human rights, and the National Voluntary Guidelines (NVG) is a guiding framework for that.
The NVG truly defines social responsibility of corporates. The Securities and Exchange Board of India (Sebi) has mandated the top 100 companies to file their Business Responsibility Reports (BRR) against the nine NVG principles.
CRW has been analysing these for the past three years. We thought it was time to come out with a reality check on CSR reports that are being released almost every month.
So, is this a "grudge" report from social sector players?
It is not. It is primarily a struggle between the real narrative and a dominant narrative. The two per cent CSR agenda has taken over the discourse.
We just want to reclaim the agenda to mean business responsibility in core operations. We are not much interested in what companies are doing with the two-per cent profit, as we are keen to know how they are actually making profits.
The two-per cent agenda is the cheapest way to wash your sins – most religions have a higher percentage! The Indian state is very benevolent when it comes to corporates.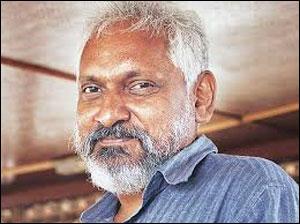 Has the mandatory CSR spend had any impact on adherence to environmental, social and governance (ESG) norms?
As indicated, ESG norms are broader than the current CSR agenda. The report analyses these from different fronts, and surely corporates are found wanting in a number of domains.
According to your study, there is a trend of reduction in labour unionisation among the top 100 listed companies, and a rise in use of contract workers. To what extent is the drive to facilitate ease of doing business responsible for these trends?
Firstly, even among top 100 companies, only 68 companies have entities that could be called unions. And, only 32 have more than 50 per cent permanent employees unionised.
Secondly, even in the past three years, contractual employees have increased among these companies.
Thirdly, we understand and convey to companies that workspace does not mean just their head office in Mumbai, but the entire supply chain. The firms do not extend their employment policies to the supply chain.
While this is the trend, the government's proposed policy changes are alarming. While a single window is being offered to create companies, the documents required for registering a trade union are being doubled.
The mindset of the policymakers can be assessed when one sees that starting a business has become easier than registering a trade union within the company. Hence, it is important for the government to understand that the existence of collective bargaining should be an integral part of ease of doing business!
How serious is the issue of businesses not taking responsibility for violations of ESG norms in the supply chain?
Companies cleverly make a distinction between their own employees and those in the supply chain. For example, most companies have very clear policies of prohibiting child labour in their workspace, but they are afraid of extending that to the supply chain.
How has corporate India fared when it comes to diversity in the workforce?
The less said, the better. Everyone knows how companies struggled in bringing the mandatory 'one woman' on the Board of Directors. The deadline got extended twice.
Apparently, on April 1, 2015, there were still 247 out of the 1,451 listed National Stock Exchange (NSE) companies that did not comply.
Further, 300 directorship positions went to women in March 2015 alone. There are only 18 companies among top 100 where women form more than 20 per cent of the workforce.
Further, there are only seven firms where persons with disabilities form more than two per cent of the workforce. Only public sector undertakings declare numbers with respect to Scheduled Castes and Scheduled Tribes. We do not have any information from other companies.
Would it be a fair assessment that the present CSR regime is focused more on compliance and inputs, and isn't outcome-oriented?
The problem is the very concept of CSR being reduced to chanda to wash or whitewash sins. In that sense, more than compliance or inputs, CSR has been defined in such a way that it is very comfortable territory for firms.
The previous government helped CSR in getting defined this way, neutralising their own good work in coming out with NVG in 2011. The new government is no different.
[source;rediff.com]