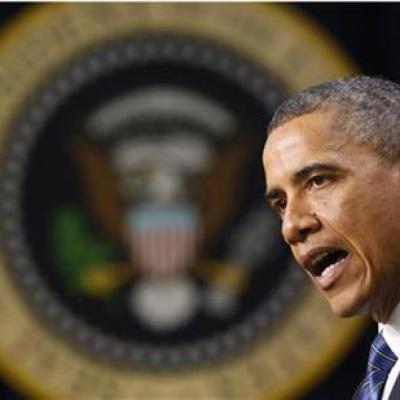 United States President Barack Obama has warned North Korea of new sanctions after it conducted a nuclear test yesterday.
In a statement released by the White House on Friday evening, the US President said, To be clear, the United States does not, and never will, accept North Korea as a nuclear state. Far from achieving its stated national security and economic development goals, North Koreas provocative and destabilising actions have instead served to isolate and impoverish its people through its relentless pursuit of nuclear weapons and ballistic missile capabilities.
Todays nuclear test, a flagrant violation of multiple UN Security Council Resolutions, makes clear North Koreas disregard for international norms and standards for behavior and demonstrates it has no interest in being a responsible member of the international community, Obama said.
The President said he talked to South Korean President Park Geun-Hye and Japanese Prime Minister Shinzo Abe on phone after hearing the news of the nuclear test.
We agreed to work with the UN Security Council, our other Six-Party partners, and the international community to vigorously implement existing measures imposed in previous resolutions, and to take additional significant steps, including new sanctions, to demonstrate to North Korea that there are consequences to its unlawful and dangerous actions, he said.
[source;rediff.com]