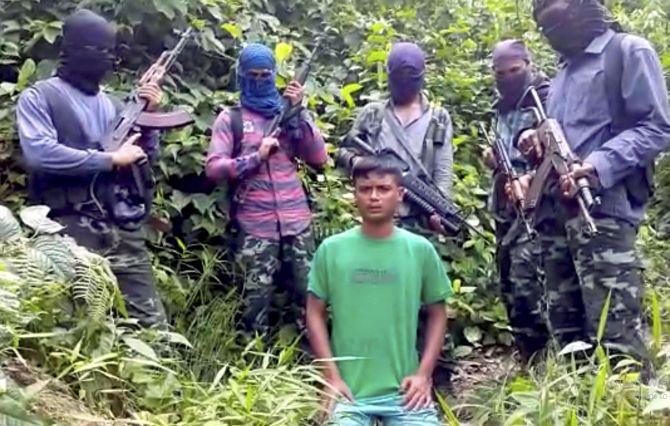 The United Liberation Front of Assam-Independent has freed Bharatiya Janata Party Tinsukia Zilla Parishad vice-president Ratneswar Moran's son Kuldeep, who was abducted by the group on August 1.
The Paresh Barua-led militant group had released an Islamic State-style video that purportedly showed 27-year-old Kuldeep surrounded by armed and masked militants and appealing to Chief Minister Sarbanda Sonowal to secure his early release. The militants had asked for Rs 1-crore ransom from Moran.
However, it is not yet clear whether Kuldeep's release has been secured by paying ransom to the militants.
After the video went viral, Baruah had issued a statement saying the motive of kidnapping was not to get money, but to put Kuldeep 'on trial' for being an 'informer' of the Army.
He had rejected reports that the group demanded ransom.
[source;rediff.com]