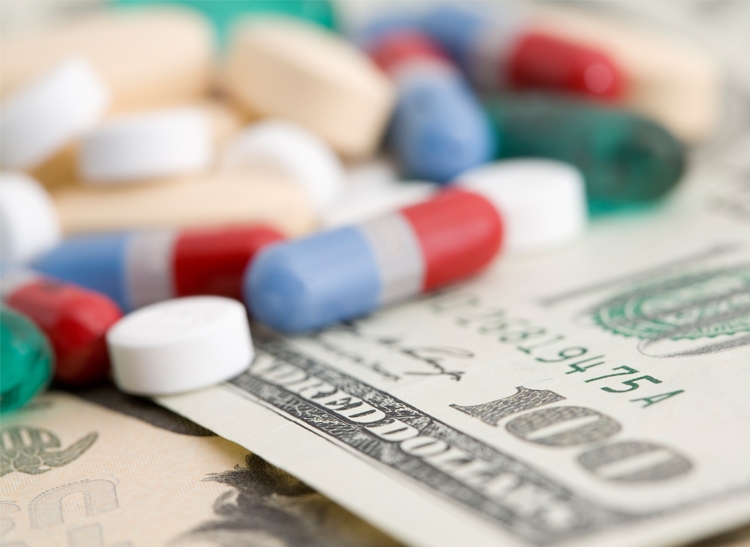 From presidential campaign promises to congressional hearings on the price of EpiPens, 2016 was the year that public anger over the rising cost of prescription drugs boiled into a national outrage.
California lawmakers responded this session with a half-dozen measures targeting players across the complex supply chain that brings medications to patients and determines what they pay. To tackle what those legislators say is a problem of drug affordability, however, they'll first have to agree on who is to blame.
Insurers complain that drug companies are jacking up prices without explanation. Manufacturers counter that health plans are not passing on the savings from rebates to consumers. And there is increasing scrutiny of pharmacy benefit managers, a largely overlooked segment of the industry that negotiates discounts for prescriptions on behalf of insurance companies.
"They all point the finger at one another," said Assemblyman Jim Wood, D-Healdsburg. "It's like a circular firing squad: 'Everyone else is the bad guy, not us.' "
The most high-profile measure is Senate Bill 17, which revamps an unsuccessful proposal from last year. It would require drug companies to notify direct purchasers at least 90 days before raising the price of medications by certain thresholds.
The bill also mandates an annual report by insurers on the most frequently prescribed and most costly drugs, as well as how those costs contributed to changes in patient premiums. Sen. Ed Hernandez, the Azusa Democrat who is carrying SB 17, said this "modest approach" could help rein in price increases by bringing more transparency to what consumers are really paying for.
He cites eye-popping recent examples: The state spent about $920 million last fiscal year on breakthrough $1,000-a-pill hepatitis C drugs, like Sovaldi, for Medi-Cal patients and prison inmates. In February, the U.S. Food and Drug Administration approved an $89,000-per-year treatment for Duchenne muscular dystrophy that many customers previously imported from overseas for about $1,200 annually; the price was dropped to $35,000 following patient outcry.
U.S. spending on prescription drugs hit a record $450 billion in 2016, according to health care research group QuintilesIMS Institute, or $323 billion after rebates and discounts from manufacturers to insurance companies.
Where is all that money going? Drug manufacturers say they are making major investments in research and development – $52 billion in 2015 – for new products, including many that never succeed. But critics like Hernandez dismiss that as a hollow excuse. He points to studies that concluded the pharmaceutical industry spends many times more on marketing than research, which he noted is done with assistance from universities and the federal government.
"Yes, a pharmaceutical drug company should be allowed to make a profit, but not so much so that they gouge the consumer or the taxpayer," Hernandez said. "None of them are going into bankruptcy."
SB 17 has a wide array of supporters, from insurers and hospitals to organized labor, cities and local chambers of commerce, all frustrated over how prescription drugs costs are eating away at their budgets. The California Association of Health Plans estimates that more than 22 cents of every health insurance premium dollar goes to prescription drugs, the largest single cost. Advance notice of price hikes would give them time to prepare, proponents say, including possibly shifting patients to alternative treatments.
"They price the drugs at outrageous sticker prices, and then they create a system where they give us secret rebates that we can't disclose to the public," Charles Bacchi, president and CEO of the health plans association said. "It doesn't add up."
The Pharmaceutical Research and Manufacturers of America, or PhRMA, criticized the bill for focusing narrowly on one part of the prescription supply chain while doing nothing to help more patients afford their medications. The drug company trade group spent $290,815 on lobbying in the first three months of 2017, a 33 percent increase from the same period last year.
Spokeswoman Priscilla VanderVeer touted a "sharp slowdown" in drug price increases: QuintilesIMS Institute found that list prices for brand-name drugs rose by 9.2 percent last year, down from 12 percent in 2015. The net price – after rebates and discounts – grew by just 3.5 percent, slightly more than the 2.5 percent in 2015.
A nearly 14 percent surge in list prices that raised so much alarm in 2014, she said, was an anomaly caused by factors like the expensive hepatitis C drugs finally coming to market.
YES, A PHARMACEUTICAL DRUG COMPANY SHOULD BE ALLOWED TO MAKE A PROFIT, BUT NOT SO MUCH SO THAT THEY GOUGE THE CONSUMER OR THE TAXPAYER.
Sen. Ed Hernandez, D-Azusa
Much of the legislative action this year is focused on drug manufacturers. Senate Bill 790, from Sen. Mike McGuire, D-Healdsburg, would prohibit gifts, including food and travel, from pharmaceutical companies to doctors. The industry contends a law is unnecessary because it already has its own policies in place.
Assembly Bill 265, by Wood, would ban manufacturers from providing discount coupons to patients for brand-name drugs if there is a generic equivalent.
Wood framed the practice, which is already prohibited by Medicare and Medicaid, as a "manipulation" that builds customer loyalty to more expensive medication. While it can be cheaper out of pocket, he said, it costs insurers more and may come back to consumers anyway through higher premiums. PhRMA said some patients need access to certain branded drugs and physicians prescribe them for a reason.
Amid the flurry of attention, PhRMA is trying to emphasize that it is not the problem. VanderVeer questioned whether insurance companies and pharmacy benefit managers are passing to consumers the "bigger and bigger rebates and discounts" they are negotiating with manufacturers for favorable placement in their drug formularies. More than a third of the list price of pharmaceuticals goes to "middlemen," she said. "If your customer isn't getting the benefit of that, then what even is the benefit of getting insurance?"
Their contention is prompting new consideration of pharmacy benefit managers, which were created in the 1960s to assist health plans get savings on medications from manufacturers and pharmacies. They make their money through a percentage of the rebates they bargain, amounting to nearly $280 billion last year. Three major companies – Express Scripts, CVS Caremark and OptumRx – account for about 80 percent of that business.
Wood's Assembly Bill 315 would require pharmacy benefit managers, or PBMs, to share more information with insurers, such as drug acquisition costs and total rebates.
IT'S LIKE A CIRCULAR FIRING SQUAD: 'EVERYONE ELSE IS THE BAD GUY, NOT US.'
Assemblyman Jim Wood, D-Healdsburg
Wood said the idea came from hearings he held last year as chair of the Assembly Health Committee. The drug supply chain that determines patients' out-of-pocket costs is complicated and murky – medications are sold from manufacturers to wholesalers to pharmacies to customers, with their copays set by health plans based in part on discounts that pharmacy benefit managers can secure. He believes it could use more oversight and understanding.
"If you're the plan that's actually paying the PBM, how do you know that you're actually getting what you're due?" he said.
The Pharmaceutical Care Management Association, the national organization of pharmacy benefit managers, has mobilized against the bill, which is supported by doctors, pharmacists and consumer groups.
Spokesman Charles Coté said pharmacy benefit managers are able to use their size and expertise to secure greater savings for drug buyers than insurers themselves could – a total they estimate at more than $650 billion in the next decade. More disclosure, he said, could enable collusion among the manufacturers of competing medications that would disadvantage PBMs from getting a cheaper option.
"When you mandate these contract terms and the price of negotiation, you give drug companies the upper hand," he said.
["source-ndtv"]