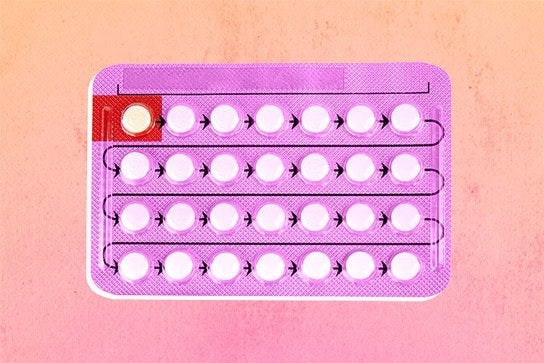 Here in the beauty department, we've already told you about one particular pill that could help with your acne. You know it as Accutane, and while it certainly works for most who try it, it's a pretty major and serious commitment.
But there's another pill you can take that's a lot less medically controversial. Yes, you guessed it: birth control. Going on "the pill," as it's called, can totally change your skin by regulating your hormones, which is crucial for young women who are still developing, or whose bodies are still adjusting from their very first period. (Yet another reason it has uses beyond just preventing pregnancy — but we digress.)
"The pill contains the same hormones that your body makes, called estrogen and progestin, just in different amounts, so it can override your body's signals to release an egg (or ovulate). Consequently, it also lowers your body's testosterone level, which in turn can reduce acne," says Dr. Jennifer Ashton, OB-GYN and senior medical contributor for Good Morning America.
[source;huffingtonpost]