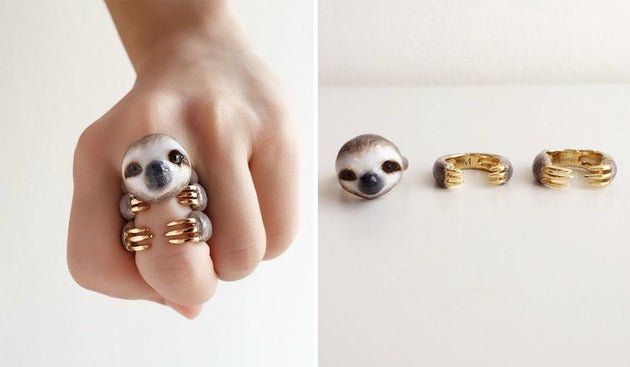 It's hard not to go wild for these cute rings.
Etsy store MaryLouBangkok makes three-piece rings ($119 USD) that, when combined, are a total hoot.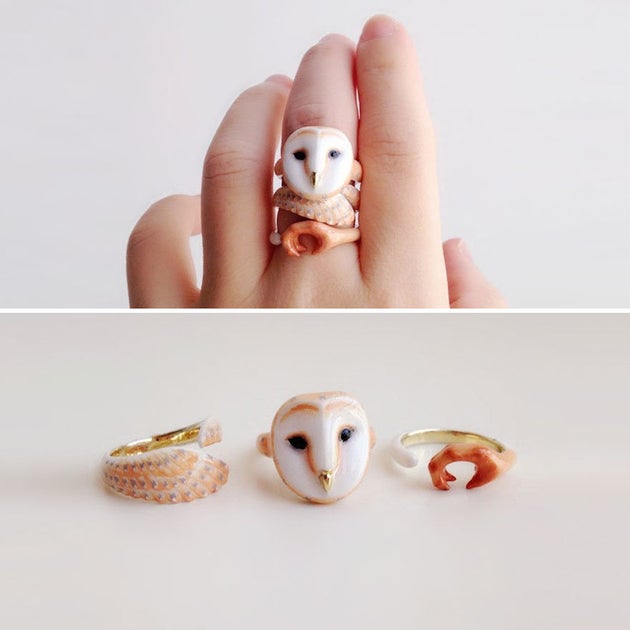 Mary Lou, a student who lives in Bangkok, Thailand, is the woman behind the sly designs.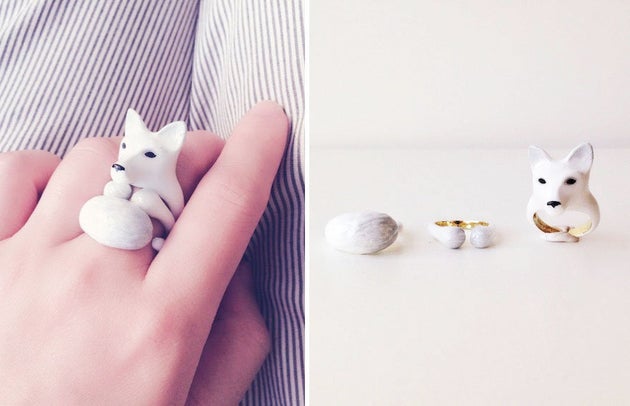 She told The Huffington Post that her cat inspired her to create her claw-ver designs.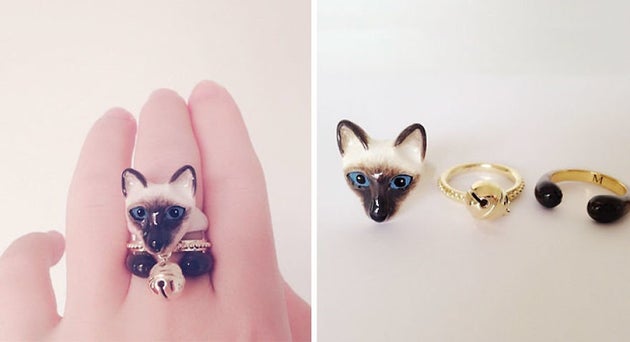 "In the beginning, I would make just a whole animal body or animal head ring,  but it felt boring after a year," she told The Huffington Post.
[source;huffingtonpost]