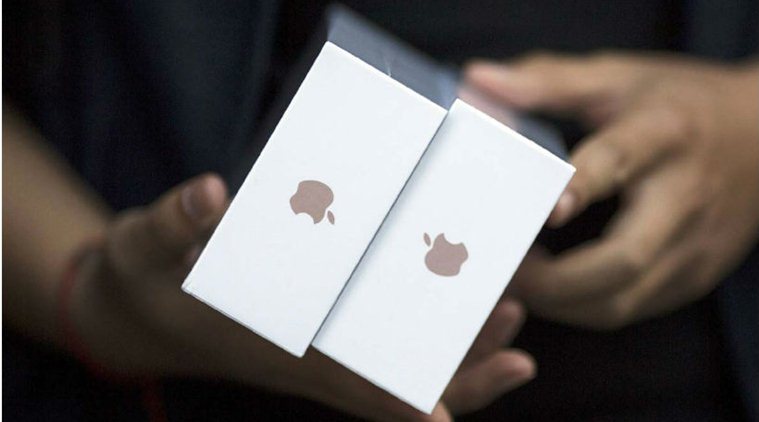 Is there an Apple iPhone 6 SE going to be announced at the big launch next month? Images of the upcoming iPhone's box have been leaked and shows the '6 SE' branding instead of the iPhone 7. If these images are to be trusted, this will be the third consecutive year when Apple's flagship will carry the number six in its name. However, it is likely that Apple will still go ahead and launch the iPhone 7 series as well.
The images were first shared by Tech Tastic, which claims that the leak came all the way from China. The images show a front, back and side view of the box – carrying the 'iPhone 6 SE' branding. The font and the layout of the box appear to be authentic. Information on the specs of the device (written in Chinese) given on the backside of the box has been whited-out.
With this latest leak, rumours of Apple saving its most innovative changes for 2017 (tenth anniversary of the iPhone's launch) are finding more solid ground. Apple had launched its iPhone 5S upgrade this year, calling it the iPhone SE (Special Edition). The iPhone SE looks like the iPhone 5S but has inherited most of its hardware from the iPhone 6S – including the A9 processor, rear camera sensor, 4K video recording, and more. With only a few hardware differences.
The upcoming iPhone is reported to have minor changes over the iPhone 6S. The biggest change in the new iPhone is leaked to be the removal of the 3.5 mm headphone jack. The new phone is also expected to have a redesigned antenna array, which will no more run across the top and bottom of the device. The larger of the two upcoming devices is also said to feature a dual camera array. It is likely that Apple will continue with its 'SE' branding for new devices this year.
[source;indianexpress]