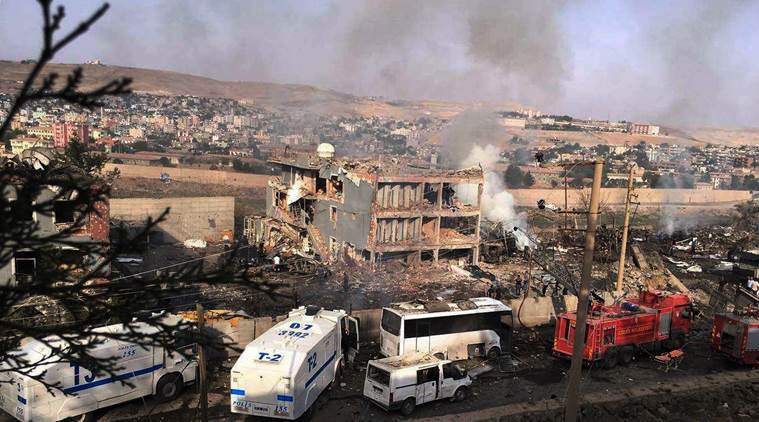 The Kurdistan Workers Party (PKK) Friday claimed a deadly suicide bomb attack on Turkish police in the southeastern town of Cizre that left 11 officers dead and wounded dozens more.
"Our sacrifice team staged a comprehensive action action in Cizre that left dozens of police dead," said the PKK, which is known for exaggerating tolls. In the statement on its website it said the attack was retaliation for the "continued isolation" of its jailed leader Abdullah Ocalan and the "lack of information" about his welfare.
Ocalan is held on the prison island of Imrali off Istanbul but has not been allowed visits by lawyers or supporters for over a year.
The PKK also said it was behind an attack Thursday in the northeastern province of Artvin on a convoy carrying the leader of the main opposition Republican People's Party (CHP) Kemal Kilicdaroglu.
The PKK denied targeting the politician, saying it had "no advance information" he was in the convoy. One gendarme was killed in the attack. The attack was presented by some politicians as an assassination attempt against Kilicdaroglu and an attack on democracy in Turkey. Kilicdaroglu was unharmed and Friday attended the funeral of the dead gendarme.
But the PKK said the "CHP and Kilicdaroglu were not targeted in any way", adding that its only targets were the Turkish security forces.
[source;indianexpress]