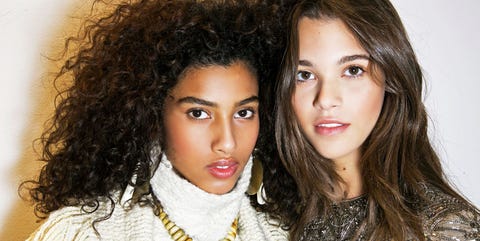 When you desperately want longer hair—whether trying to grow out a haircut you're not feeling anymore or dealing with hair loss, a problem that affects 40 percent of women—looking in the mirror can get depressing and waiting can feel like an eternity. Thankfully, there are steps you can take to speed up the process, like incorporating special shampoos into your routine.
Before you try to give your hair a nudge, it's essential to understand the science. Diet, genetics, stress, and age can all cause thinning and breakage. "Hair growth is a cycle and many issues can disrupt this, such as hormonal shifts, medications, diseases, and illnesses," explains New York City dermatologist Dendy Engelman, M.D., adding that life changes, like pregnancy, menopause, and weight loss, can interfere with hair growth. And chemical treatments, hot tools, brushes, and other styling tools can reduce or damage the hair. What's more, "as we age, most hair is reduced either in the form of balding, receding, or thinning."
Dr. Engelman recommends shampoos that nourish the scalp and strengthen hair, making it less brittle and healthier, as well as reduce oil buildup, which can help hair growth by reducing breakage. Pro tip: Healthy hair growth doesn't stop with topical products. To really speed up your hair growth, supplement your shampoo with a diet rich in protein (found in lean meats, leafy greens, nuts, beans, and fish), fats ("Fish, nuts, flax and avocado can help keep hair soft and silky," says Dr. Engelman), vitamin A (milk, eggs, and yogurt to improve scalp health), and iron (try a supplement or eat more lentils, eggs, and spinach).
Now that you know why your hair might not be growing as fast as you'd like, it's wash time. Here, celebrity stylists and dermatologists share the shampoos that will give you Rapunzel-like locks.
1
Thick & Full Biotin & Collagen Shampoo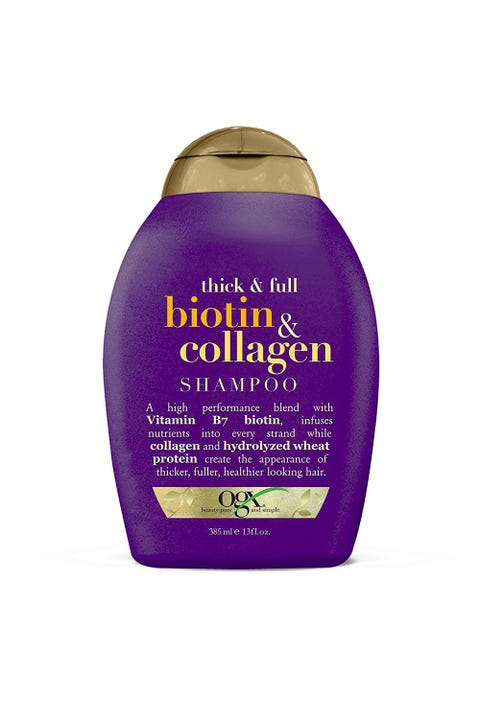 Celebrity stylist Takisha Sturdivant-Drew swears by this drugstore gem, which results in hair that looks super-thick and full. "The biotin and collagen pump up the volume on fine hair and leaves all textures with a beautiful shine," she says. "Most of all, its ingredients brings brittle hair back to life with new growth." Dermatologist Rachel Nazarian, M.D., also recommends this shampoo to her clients. "In terms of  anti-inflammatory and strengthening shampoos, I recommend OGX, which is sulfate-free and less drying than many shampoos. The keratin proteins and argan oil strengthen the cuticle for stronger hair." That means less breakage.
2
Elvive Extraordinary Clay Rebalancing Shampoo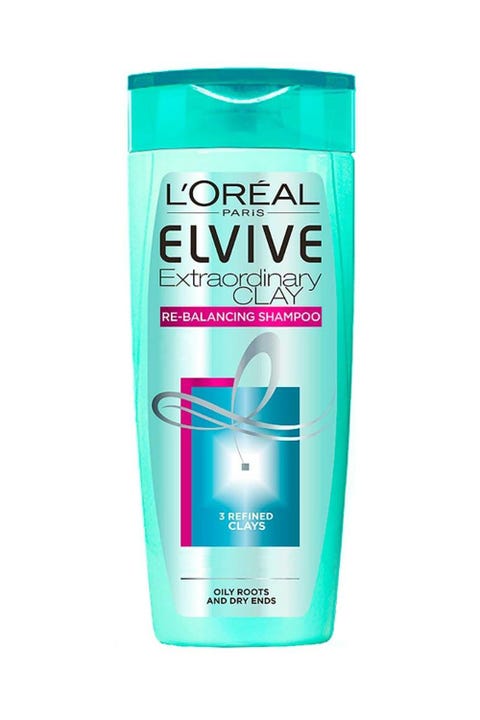 L'Oreal Paris
Amazon
$3.99
This $4 steal is another favorite of Sturdivant-Drew's because the clay-infused formula rids the scalp of excess buildup, which can hinder growth. "This shampoo purifies and hydrates the hair from root to tip," she explains. "If you use it regularly, you'll end up with fresh-flowing, beautiful hair."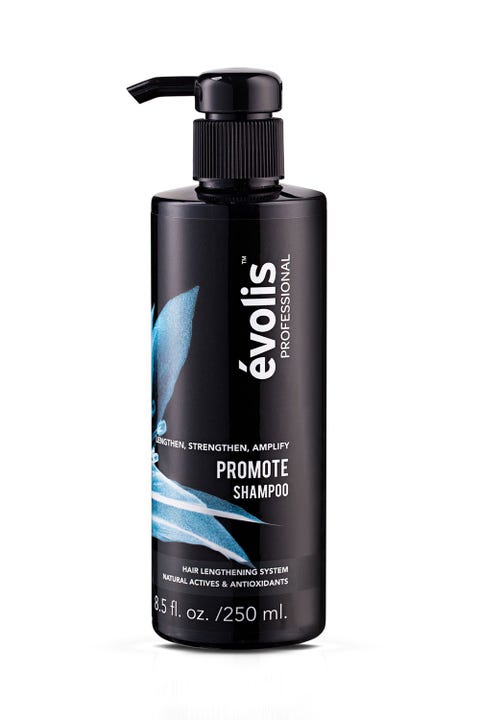 evolis Professional
neimanmarcus.com
$28.00
Kendall Dorsey, stylist to the stars  (think: Teyana Taylor, Cardi B., Bella Hadid), says this is the very best shampoo for hair growth. Here's why: "It's specially formulated with a blend of actives and antioxidants such as baobab, rosa multiflora and swertia chirata to block the production of FGF5, a protein that causes hair loss," he explains. "This line was developed by hair biologists and is backed by clinical results—I've seen the results for myself on clients, but it's nice to have science to prove it."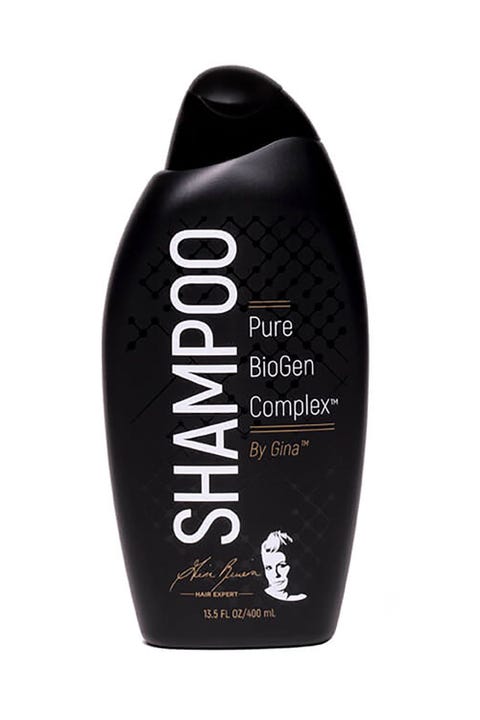 Dorsey's also a fan of this biogen-infused shampoo. "It's blended with biotin, collagen, and wheat protein, which have all been shown to increase hair health, length, and volume," he says. "The formula also rinses out really well, helping you to avoid follicle buildup, which leads to hair loss." Gina Rivera, hairstylist and founder of Phenix Salon Suites seconds Dorsey, noting the shampoo's hardworking ingredients, and calling it a "multivitamin for the hair." "The biotin in this product stimulates blood flow to the scalp," explains Rivera. "It's important to remember a healthy scalp will promote healthy hair growth."
5
Nioxin Cleanser, System 1 Shampoo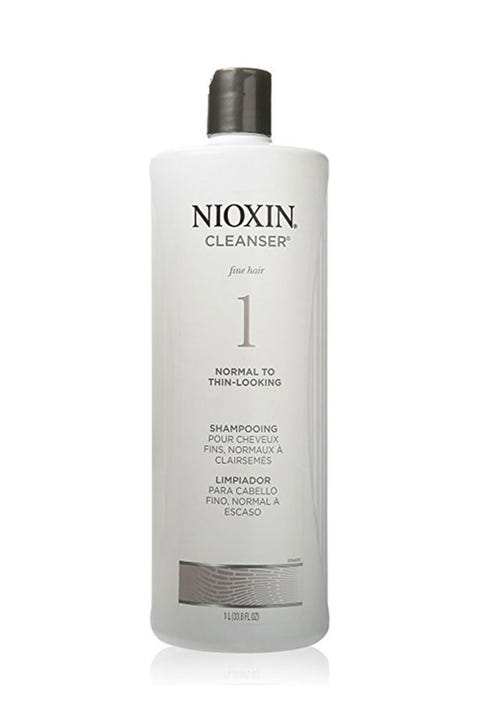 It's impossible to talk about hair growth without bringing up this crowd-favorite. If you have fine, thin hair, this shampoo is your best bet. "A classic standby and the OG shampoo for hair growth is Nioxin's Shampoo," Dorsey confirms. "When you use it, you'll feel a refreshing tingle, letting you know it's working. It's packed with vitamins, botanicals, SPF, and amino acids to help protect hair and promote healthy new growth." Celeb stylist Michael Dueñas agrees. "Nioxin is fantastic for slowing temporary hair l0ss due to stress, environmental factors, and certain health issues," he says. Just in case you needed another expert's stamp of approval, stylist Kat Thompson also backs Nioxin, pointing out that customers can select a shampoo system based on the severity fo their hair loss: "I've had many clients say they've noticed quick results when using it."
6
Argan Oil Shampoo for Hair-Regrowth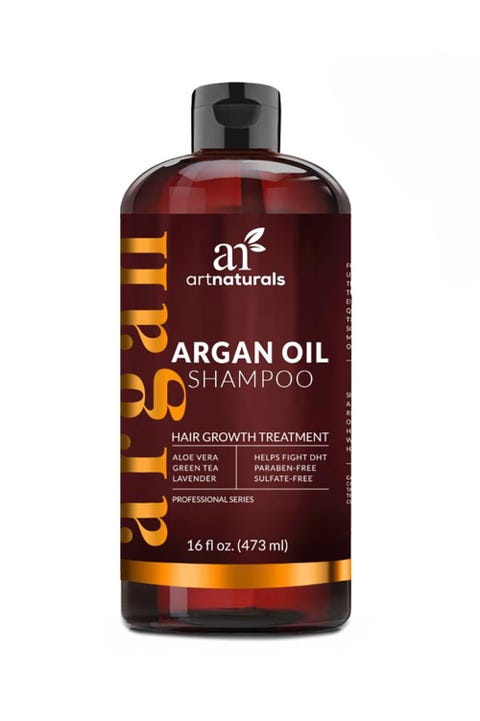 According to Rivera, this all-natural option is a great pick for anyone who wants to reduce the impact of thinning hair and encourage new hair growth to occur. "Art Naturals' argan oil shampoo contains DHT blockers, which work to prevent damage of the hair and further hair loss,"she explains.
7
2% Minoxidil Topical Solution for Hair Thinning and Loss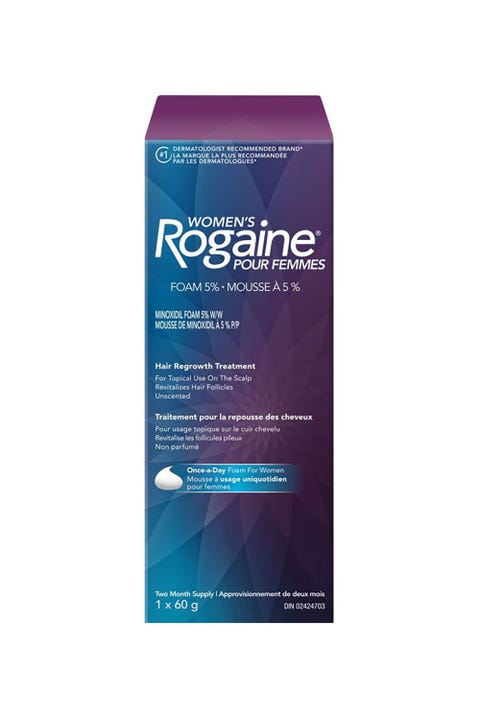 When you hear "Rogaine" you might think "for men," but Dueñas says it's a huge help in creating a thicker and fuller hairline for women—and can stop hair loss and baldness. Dr. Engelman is also a fan of Rogaine and Ketoconazole, another over the counter option. In a study, researchers discovered that 2 percent Ketoconazole shampoo increased the size and proportion of anagen hair follicles (hair that's in its growth phase).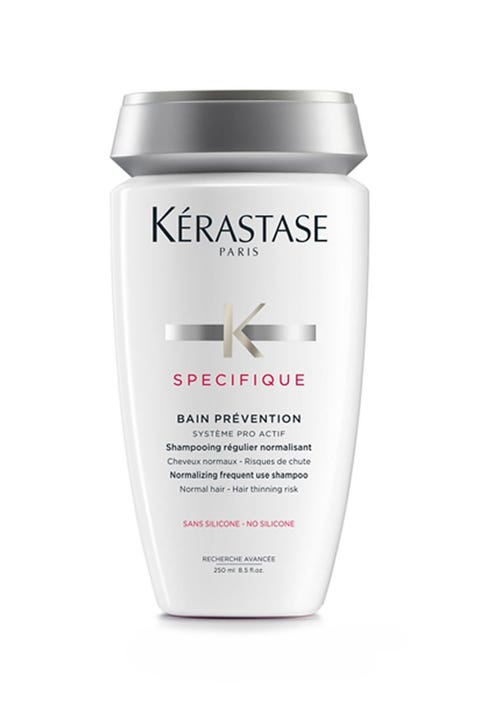 Treat your scalp to extra TLC when you're on a mission to stimulate hair growth. "The scalp is most essential to help promote hair growth," Thompson reiterates. "I encourage clients to give themselves good scalp massages when washing their hair to eliminate any extra debris and help with circulation." Lather your scalp with this shampoo, which boosts volume and improves scalp health through "anti-bacterial agents to calm inflammation, and cleanses anything follicle clogging," she notes.
9
Tea Tree Special Shampoo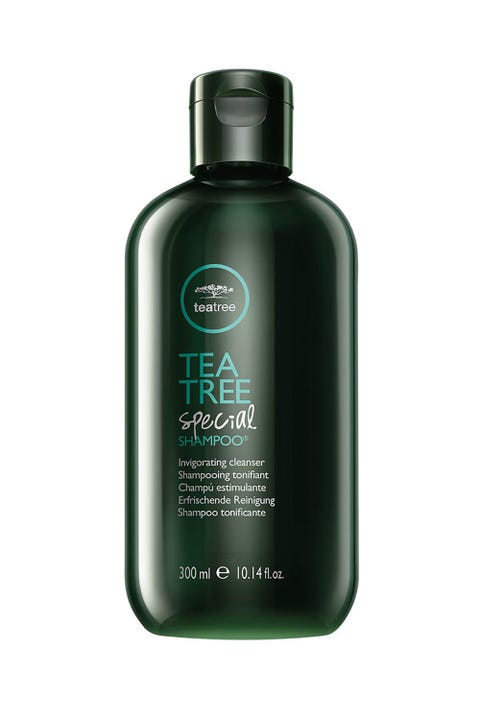 Paul Mitchell
macys.com
$21.00
Tee-trea, the star ingredient in this shampoo, is an ideal buildup buster. "Tea tree oil helps to clear the blockages in the pores, and helps to prevent dryness and itching," Dr. Engelman explains.
10
Cerafill Retaliate Stimulating Shampoo For Advanced Thinning Hair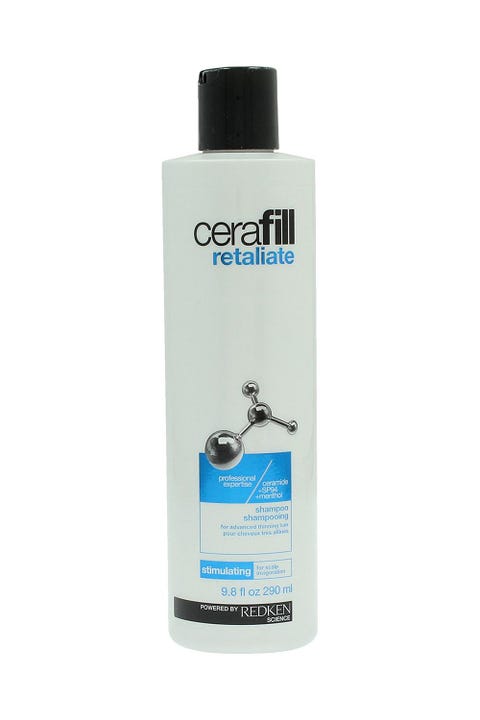 "This shampoo has a menthol formula that gently cleanses to remove impurities and follicle-clogging sebum," says Dr. Engelman. Another example of a shampoo that helps with overall scalp health.
11
Natural Oil Rejuvenating Shampoo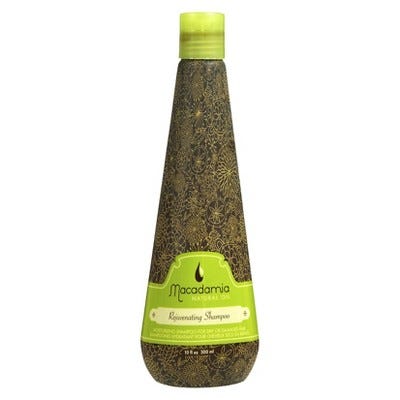 Dr. Engelman also recommends this shampoo because it's full of fatty acids, which help to add shine, and to strengthen and nourish the hair follicles, fighting off hair loss and brittle strands.
["source=marieclaire"]