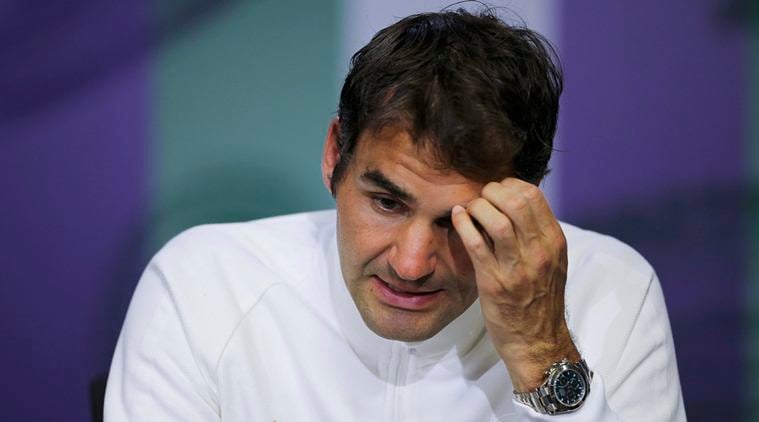 Roger Federer had his serve broken from 30-0, 40-0 and 40-30 and 5-6 in the fourth set. Twice there were double faults involved in his break of serves – such small were the margins between win and defeat in the Wimbledon semi-final where Milos Raonic triumphed over the Swiss champion.
In the press conference, Federer called the break from 5-6, 40-0 as "unexplainable". He said, "the 5-6, 40-0 game is unexplainable for me really. This one clearly hurts. I could have had it. I was so, so close."
Despite that, Federer acknowledged there was little expected from him two weeks back. "I came here without any hope, I tell you. I went deep in the tournament, not that bad," he said.
Sixth seed Raonic triumphed 6-3, 6-7 (3), 4-6, 7-5, 6-3 and goes on to face second seed Andy Murray, the 2013 champion, or 10th-seeded Czech Tomas Berdych.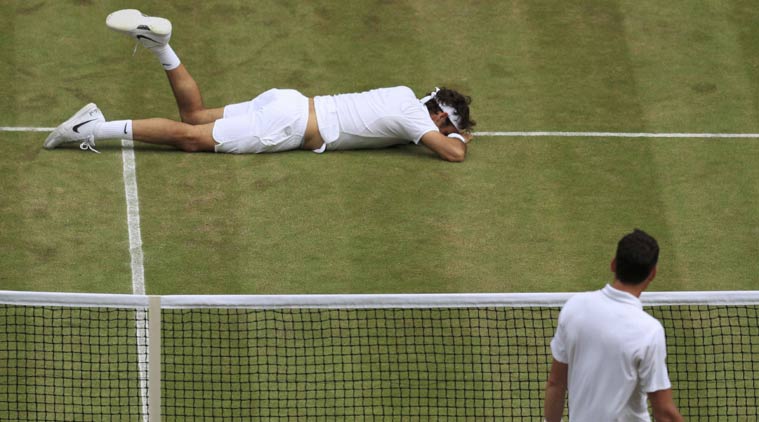 Roger Federer slips after returning to Milos Raonic. (Source: Reuters)
"There was a little opening and I took it," said Raonic who looked down and out in the fourth set. "It's a big impact for Canada. Hopefully, it will be even bigger if I win on Sunday."
Speaking about a potential final between Raonic and Murray, Federer said, "'I never watched a Murray-Raonic match, I don't know why but I don't remember anything of those matches.
[Source:indianexpress]