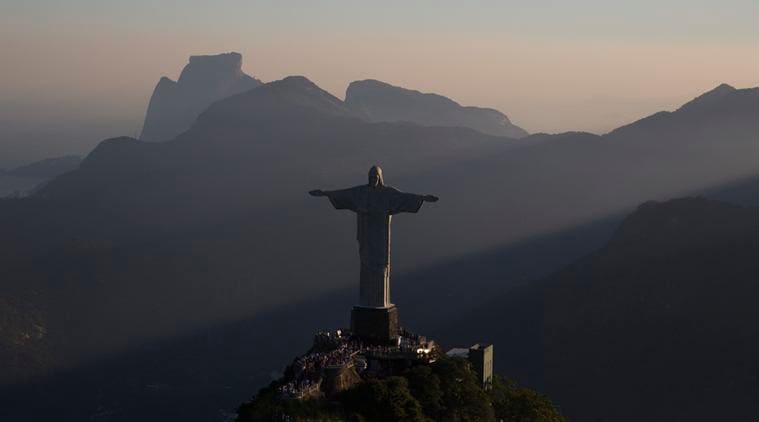 The upcoming Olympic games are not likely to have a major impact on the spread of Zika virus, although four developing countries could face a substantially higher risk, according to a new government estimate.
U.S. researchers tried to calculate whether the Olympics in Rio de Janeiro, which is in the midst of a Zika epidemic, will lead to outbreaks that wouldn't have happened otherwise. The danger is that infected travelers might be bitten by mosquitoes after return to their home nations, which would potentially spread Zika to other people and spark an outbreak.
The Centers for Disease Control and Prevention estimated that 19 countries that currently do not have Zika have the right conditions for outbreaks if it is imported by people returning from the Olympics. But in only four of the 19 countries is the issue considered substantial: Yemen, at the southern tip of the Arabian peninsula, and Chad, Djibouti and Eritrea in Africa.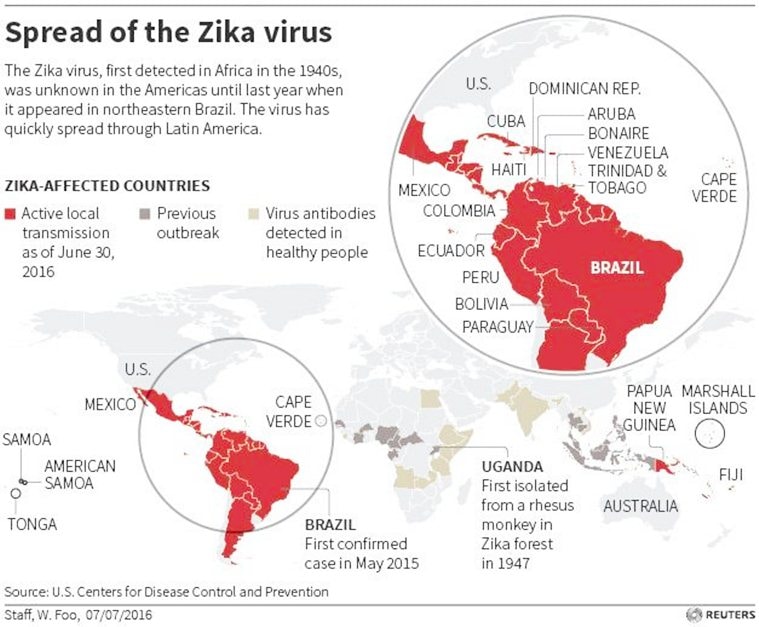 CDC researchers made their predictions based on a range of factors, including air travel patterns between Brazil and other countries and the presence of a tropical mosquito that is the main way Zika spreads to people.
The four nations at greatest risk from the Olympics generally have no or very few travelers to Zika outbreak countries. Only a dozen to several dozen people are expected to travel to the Rio games from each of these countries, but those small numbers represent a notable jump from regular traffic volume to outbreak countries, said the CDC's Dr. Martin Cetron, one of the authors of the report.
That doesn't mean health officials are predicting outbreaks in those four countries, Cetron added.
The Olympics are happening at a colder time of year in Rio, when mosquito activity is at a minimum. If people take precautions against mosquito bites, these four countries could be spared Olympics-related outbreaks, he said.
The Olympic and Paralympic games are expected to draw an estimated 350,000 to 500,000 international visitors and athletes from 207 countries. But health officials say that travel this year will account for less than 1 percent of international travel to Zika outbreak countries.
Last month, the World Health Organization rejected calls by some to cancel the summer Olympics, saying there is a "very low risk" the Olympics will accelerate the spread of Zika around the world.
The new CDC report seems to confirm that assessment, said Justin Lessler, a Johns Hopkins University epidemiologist who focuses on computational approaches to predict the spread of disease.
"I think the most important result highlighted in this paper is how insignificant the additional risk of global Zika transmission caused by the Olympics is," Lessler said, in an email.
Earlier this year, the WHO declared Zika a global emergency after seeing an epidemic spreading through Latin America and the Caribbean.
In most cases, Zika infections cause, at worst, mild symptoms that disappear within a week. But the WHO declaration was driven by a link between infections in pregnant women and the development of severe brain-related birth defects in their fetuses.
Health officials have advised pregnant women to avoid travel to Zika outbreak countries, including Brazil while the Olympics are taking place.
Zika can also be spread through sex, and health officials are advising condom use and other precautions for travelers.
[source;indianexpress]