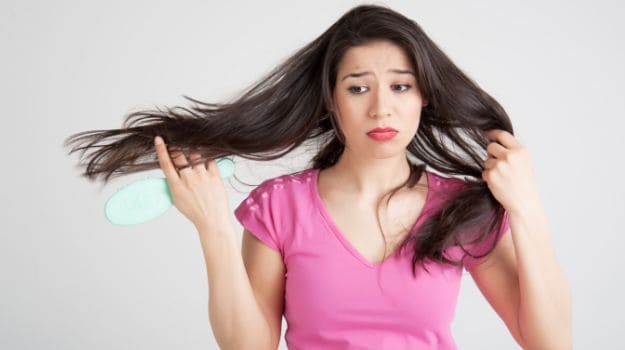 According to a study published in the British Journal of Dermatology, your slow hair loss may peak in the late summer and early fall. These weathers are 'associated' with greater hair loss. Researchers compiled Google Trend Data from eight countries in four hemispheres with high search rates for the term hair loss. The findings were observed over a 12-year period and compared season to season in order to find that searches relating to hair loss increased in the summer and autumn compared to winter and spring.
Although seasonal hair loss has long been expected, previous studies have only focused on one geographical area, making them less conclusive. While the study has proven the seasonal theory, authors say more research is needed to find out exactly why this pattern happens, and whether it should affect us.
While it is normal to shed certain amount of hair each day, if you are worried that you are shedding way too much, you could refer to a doctor. Apart from that, if the case is not severe, you must alter your diet in order to experience lesser hair loss. Here are some foods that you can include in your diet daily.
1. Lentils
Lentils are loaded with protein, zinc, and biotin. Besides this, lentils are excellent sources of folic acid which is necessary for restoring the health of red blood cells that supply the skin and scalp with much-needed oxygen.
2. Strawberries
Strawberries contain high levels of silica; it is a trace mineral vital for hair strength and hair growth. Other silica rich foods include rice, oats, onion, cabbage, cucumber and cauliflower.
3. Yogurt
Yogurt is loaded with vitamin B5 and vitamin D that are known to promote hair follicle health. You can also use yogurt to make a hair mask every once in a while.
4. Vitamin C rich foods
Vitamin C supports the absorption of iron in our body, the deficiency of which may lead to hair loss. Vitamin C is also known for its antioxidant properties which reduce the damage caused by free radicals that may make your hair brittle and weak.
["Source-ndtv"]