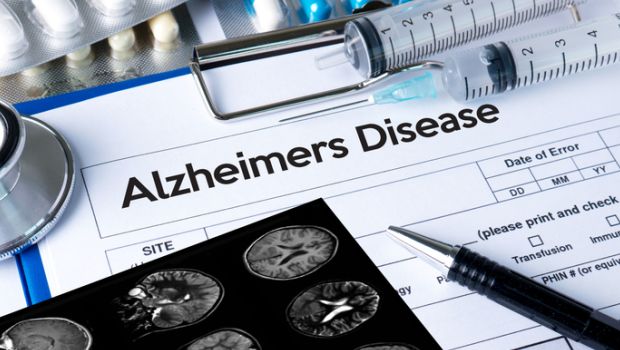 Alzheimer's is a disease which impedes the power of memory and also hinders other mental functions. Experts also say that in later stages, along with memory loss, communication, reasoning and orientation can become more severe, with some even encountering problems like hallucinations, difficulty in walking without help and growing excessively weak and frail. A new study by researchers from Boston University Medical Center in Massachusetts says that the memory function in Alzheimer's disease can be cured to a great extent by a drug used to cure diabetes.
The drug amylin or pramlintide, improves memory function and typical mental behavior of the disease in Alzheimer's Disease patients. Co-author of the study published in the the Journal Translational Research and Clinical Interventions, Wendy Qiu, said "A single injection of pramlintide into our patients was well tolerated and reduced the amyloid burden as well as lowered the concentrations of amyloid-ß peptides, a major component of AD in the brain,"
"Our study suggests potential role for the creation of a blood test that relies on pramlintide, which could cross the blood-brain barrier and help to translocate the biomarkers related to AD pathology including amyloid-ß peptides and neuroinflammation, from the brain into the bloodstream where they can be detected," added Qiu.
Qiu sounded positive for the development of such blood test would reap effective results than the Lumbar Punctures which are currently in use to diagnose Alzheimer's disease. In Lumbar punctures fluid from the spine in the lower back is taken through a hollow needle – to detect biomarkers in cerebrospinal fluid.
The news comes a s a huge respite especially for India. The statistics of people suffering from Alzheimer's Disease in India and an estimated figure in near future is more than alarming. According to  a report last year A total of 3.7 million people in India are suffering from Alzheimer's disease, the most common form of dementia, and related disorders, and the figure is likely to double by 2030.
In The World Alzheimer Report 2015 led by King's College London found that there are currently around 46.8 million people living with dementia around the world, with numbers projected to nearly double every 20 years, increasing to 74.7 million by 2030 and 131.5 million by 2050.
["source-ndtv"]