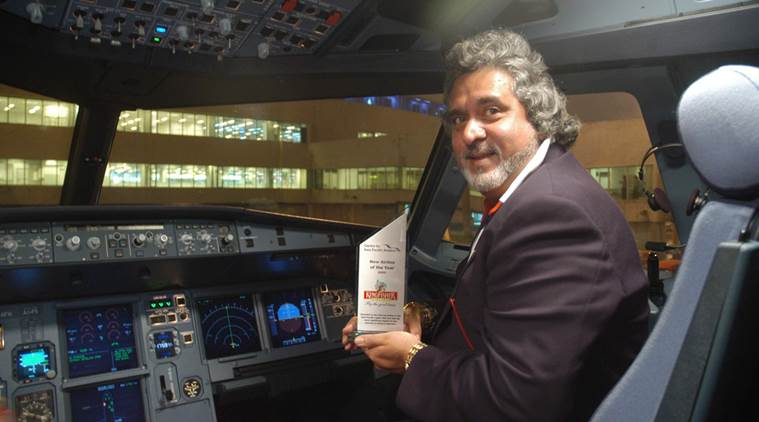 The Delhi High Court on Friday upheld the trial court order summoning liquor baron Vijay Mallya as an accused in several cheque-bouncing cases filed against him by Delhi airport operator DIAL, saying being incharge of the company he was "equally liable to be prosecuted".
Justice P S Teji refused to quash the summons issued to Mallya and said "the trial court order cannot be termed as unsustainable or illegal or abuse to the process of law and no ground is made out to set aside the same."
"It is not in dispute that the cheques in question were issued by the said company and he being its chairman and managing director was responsible for the conduct of business of the company. Therefore non-mentioning of the name of the petitioner (Mallya) in the complaint cannot absolve of responsibility of the company of which the cheque in question was issued," the court said.
"There was no need to issue notice by the complainant in his name as the cheque in question were issued by the company and he being its incharge was equally liable to be prosecuted," it said. Mallya's counsel had earlier told the high court that his client was not involved in day-to-day affairs of Kingfisher Airlines (KFA) and he cannot be held liable in these cases filed against him by DIAL.
The trial court had summoned Mallya as accused following a complaint by Delhi International Airport Ltd, which operates the capital's IGI Airport and had claimed that a cheque for Rs one crore issued by KFA on February 22, 2012 was returned to them a month later containing remarks "fund insufficient". Dial has filed four cases in June 2012 against Mallya over KFA's cheques totalling Rs 7.5 crore not being honoured.
The grounded airline had issued the cheques towards payment for services availed by them at the IGI airport in New Delhi.
Mallya's counsel had also claimed that five Kingfisher KFA employees had earlier been summoned as accused in the case on GMR-led DIAL's complaint and were granted bail. Mallya, who was denied permission by the government to be re-elected as managing director of Kingfisher Airlines, has approached the court seeking quashing of September 2, 2014 and January 13, 2014 orders of the trial court by which he was summoned as an accused in the case.
The magistrate had in January 2014 asked Mallya to appear before him as an accused and defend himself in trial. In September 2014, the sessions judge had dismissed a revision application against the previous order.
[source;indianexpress]