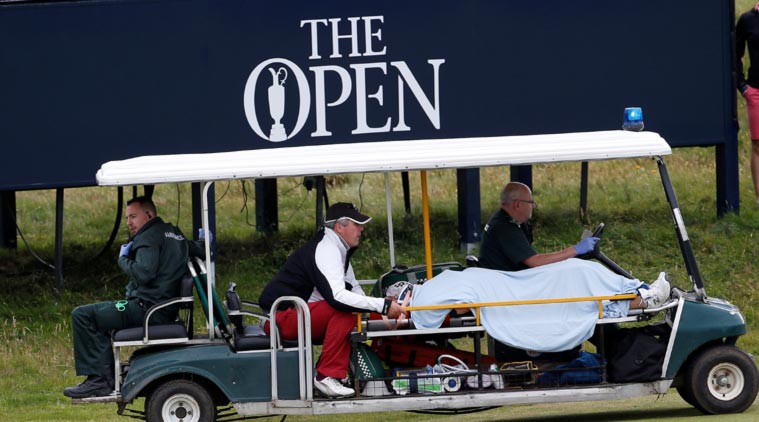 A British Open caddie was taken to hospital after being hit on the head by a stray shot from former world number one Vijay Singh during a practice round on Tuesday.
William Ciplinski, bagman for American veteran Marco Dawson, was lying flat out on a golf buggy when he was initially taken to the medical centre at Royal Troon.
Open officials said the injuries the caddie sustained were not serious and that he was talking and fully conscious before being transferred to hospital for overnight observation.
Ciplinski was standing on the eighth green when he was struck by an errant tee shot from Fijian Singh on the seventh hole.
A spokesman for University Hospital Ayr later said the Troon local should be fit for Thursday's opening round providing he has a day's rest.
Dawson qualified for the British Open by winning the senior equivalent at Sunningdale 12 months ago.
The 52-year-old will tee-off at 1521 local time in the first round in the company of England's Matthew Southgate and Yosuke Tsukada of Japan.
[source;indianexpress]