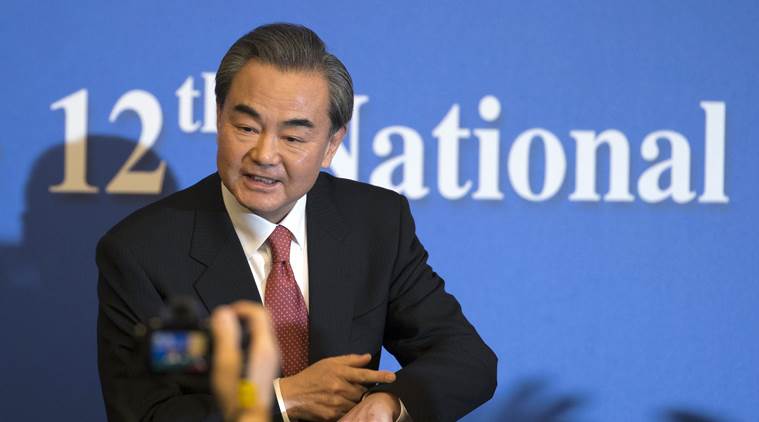 Chinese Foreign Minister Wang Yi in a phone conversation with US Secretary of State John Kerry discussed the South China Sea arbitration, at the latter's invitation.
China said that by not participating in and not accepting the so-called arbitration, it is in fact upholding international laws and rules and safeguarding the United Nations Convention on the Law of the Sea seriously and its integrity.
In the discussion held on Wednesday, Yi said that relations between China and the United States are generally on a sound track and that the two sides should further focus on cooperation while properly managing their differences.
Yi added that the South China Sea arbitration is tainted "with illogical and flawed application of procedures, laws and evidences," reports Xinhua.
"The arbitral tribunal which clearly has been expanding and over-stretching its jurisdiction beyond the limit has no jurisdiction at all (over the South China Sea disputes). The arbitration tribunal farce should come to an end," said Yi.
Yi urged the United States to honor its commitment to not taking sides on issues related to sovereign disputes.
The Chinese Foreign Minister said that regardless of any outcome of the arbitration, China will firmly safeguard its own territorial sovereignty, legitimate maritime rights and safeguard the peace and stability in the South China Sea.
Yi also reiterated that China remains committed to peacefully resolving the disputes through negotiations and consultations with directly involved countries.
Kerry on his part said the United States understands that China has its own stance on the arbitration and that Washington supports countries in the region to make continuous efforts to peacefully resolve disputes through diplomatic means
He also expressed the hope that all relevant parties show restraint.
source:[indianexpress]