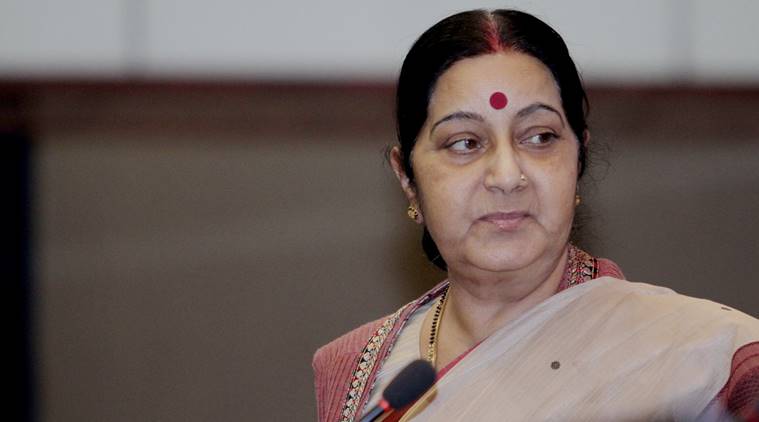 External Affairs Minister Sushma Swaraj on Tuesday appealed to the Indian workers, who have lost their jobs in Saudi Arabia, to return to India by September 25 failing which they have to make their own arrangements for boarding, lodging and return journey. "@Gen_VKSingh visited Saudi Arabia twice to resolve the problems of Indian workers rendered unemployed due to closure of companies there.
"My advice to all such Indian workers is that they should file their claims and return home by 25th September 2016. We will bring them back free of charge. "Those who do not return by 25th September will have to make their own arrangements for boarding, lodging and return journey," Swaraj said in a series of tweets.
This is the minister's second appeal to Indian workers. Earlier on Sunday, she had said when Saudi government settles with the companies which have closed down, the dues of the workers will also be paid, asserting that settlement of claims will take time and that there was no point in waiting in Saudi Arabia indefinitely.
Earlier this month, Minister of State for External Affairs V K Singh had rushed to Saudi Arabia after large number of Indian workers sought Indian government's intervention in taking up their difficulties with the Saudi authorities. He had also gone to Saudi Arabia last week to resolve the matter.
The Saudi government, then, had agreed to swiftly resolve plight of the laid-off Indian workers including providing them free passage to return to India and clearing their unpaid dues. Thousands of Indian workers have lost their jobs due to slowdown in Saudi economy, triggered by low oil prices and cut in spending by the government. The three worst affected companies are Saud Oger, Saudi Bin Laden and Saad group.
The Indian government had requested the Saudi authorities to give the unemployed Indian workers exit visas without NoC (No-Objection Certificate) from employers and also urged it to clear the dues of workers who have not been paid for months, whenever they settle the accounts with the companies concerned.
As per rules, no foreign employee can leave the country without NoC by the employers. The Saudi government also agreed to allow transfer of Indian employees, who have lost their jobs, to any other company within Saudi Arabia. As per rules, foreign employees cannot change jobs with permission of the company where they were employed.
[source;indianexpress]