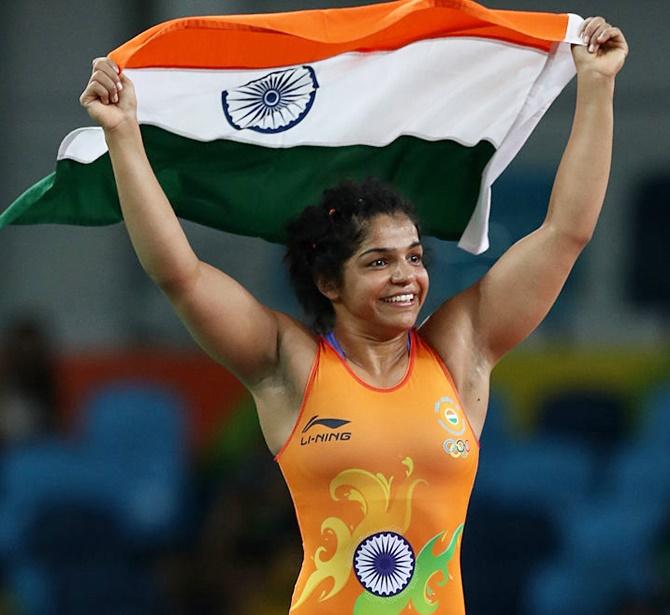 Star wrestler Sakshi Malik shied away from confirming reports of marriage to fellow wrestler Satyawart Kadian, who won a silver medal at the 2014 Glasgow Commonwealth Games in the 97 kg freestyle category and a bronze at the Asian Championships, choosing to only dwell on her bronze medal win at the Rio Olympics.
The 24 year old prefers that her parents handle her marriage and will continue with her wrestling career and aim for a better showing at the 2020 Tokyo Olympics.
You were more or less unknown ahead of the Rio Games. Not many gave you a chance of winning a medal. How does it feel now?
I was confident ahead of the Olympics. It was my dream to win a medal for my country.
The Phogat sisters (Geeta and Vinesh) were the women wrestlers in the news because they had performed on the international stage.
I was relatively unknown, but knew I had to give my best and train hard for success.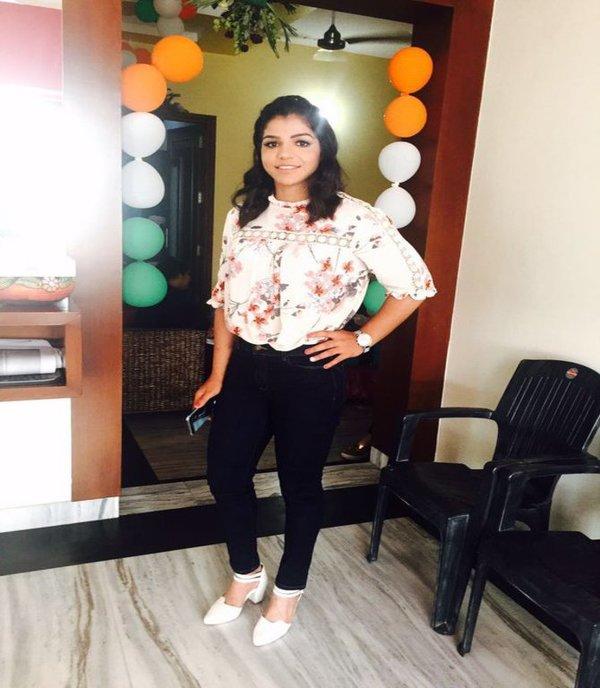 Now, after winning a medal, you and P V Sindhu have been showered with cash prizes and several other benefits. Don't you think an athlete should be supported right from the start of his/her career?
I am thankful to the people who have supported me. Very few know the kind of hardship I had to go through during training.
I got a mere Rs 3,000 stipend during training in the initial phase of my career, which was clearly not enough.
I would request the government and other officials to start supporting athletes right from the start.
In wrestling we need to have wrestling mats and other facilities everywhere in order to win more medals.
Also, it is crucial to motivate young athletes. People should write about successful sportspersons to inspire budding athletes. I read such stories of sportspersons who can inspire me.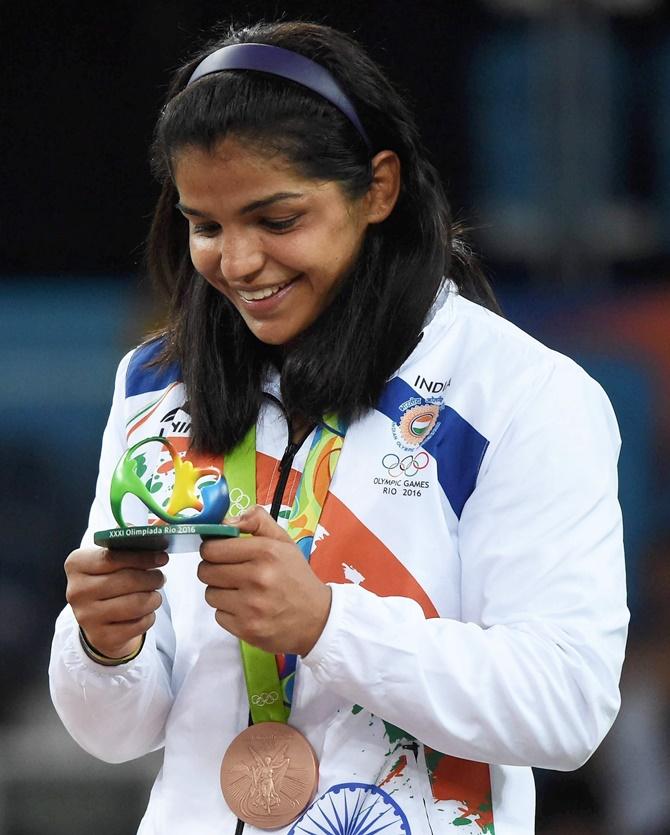 IMAGE: Sakshi celebrates on the podium after receiving her bronze medal. Photograph: PTI
How difficult is it to travel without a coach for an important event like the Olympics?
Not only the coach, but the presence of a physiotherapist in a sport like wrestling is very important.
You have trained with your coach since childhood and it is best to have him and the physio at the event.
I think a coach and physiotherapist should be allowed to accompany the athlete for major international events.
Wrestling is a male-dominated sport in India. Compared to men, women have to face several health issues. Did it ever affect you as a female wrestler?
No, I did not face any issue. Women can keep the women issues as their problem. I never faced any or considered women issues as any problem.
You are the first woman wrestler from India to win a medal. Do you feel you have paved the way for other women wrestlers in the country?
Definitely! I can see a major change in the outlook of people. The people taunted me, saying 'kyu karrahi hai wrestling? (You are a woman, why are you wrestling?),' now want to click pictures and selfies with me.
What is the use of clicking pictures with me? I am sure more women wrestlers will now come ahead and take up the sport. I can also teach them wrestling.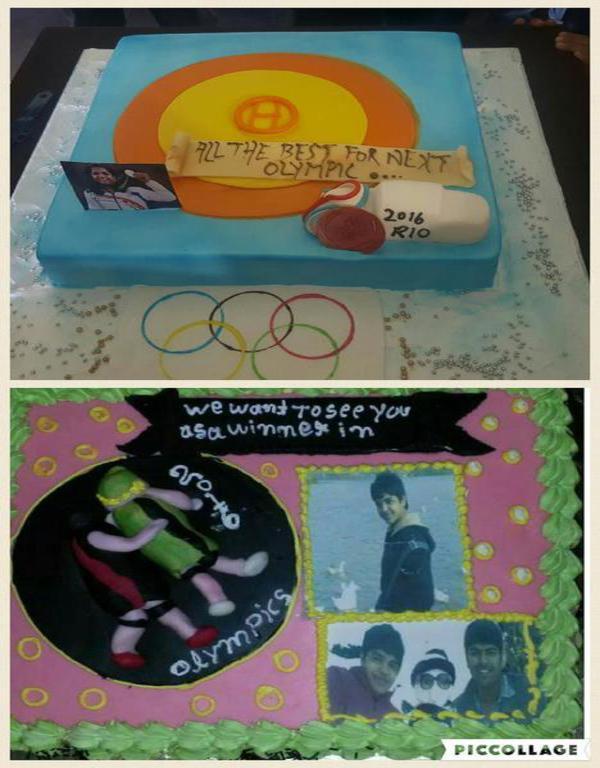 IMAGE: Sakshi tweets a picture of her birthday cake. Photograph: Twitter
Will there be the pressure of expectation on you at the next Olympics?
Yes, nobody knew me before the Rio Olympics, but now the entire country knows me.
The pressure will definitely be there, but I want to overcome it and do better in Tokyo.
There are reports of your marriage. Are they true?
(Laughs!) I am here to speak on my medal. I want to enjoy and speak about it. About marriage, I want my parents to handle it.
What plans now?
I will be competing in the Pro Wrestling League this year and then concentrate on international events next year.
The Wrestling Federation of India has recommended Sushil Kumar for the Padma Bhushan…
I am a big fan of Sushilbhai. He is one of the big inspirations for me in this sport.
Sushil and Yogeshwar Dutt won medals at the Olympics and I wanted to achieve that feat as well.
I want to congratulate him (Sushil). He deserves the honour.
[source;rediff.com]