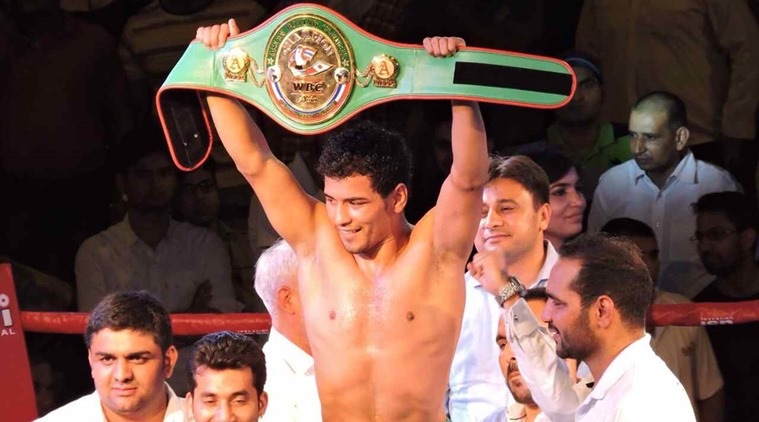 Indian boxer Neeraj Goyat (69kg) lost in the semifinals but remained in the hunt for an Olympic quota berth in the International Boxing Association's Olympic qualifying tournament for professional boxers in Vargas, Venezuela today.
The 24-year-old Neeraj, who is the reigning WBC Asian champion, went down 0-3 to second-seeded German Arajik Marutjan, a former European Championships silver-medallist.
However, the loss has not pushed him out of contention for an Olympic berth. He will now face Spaniard Sissokho Ndiaye Youba in a box-off to determine the third Olympic qualifier in the category as the finalists have taken the top two slots.
Youba lost 0-3 to top seed Juan Pablo Romero Marin in his semifinal clash.
The competition has 26 Rio Quota Places on offer — three in every weight category except heavyweight (91kg) and super heavyweight (91+kg), from which only the winners will earn an Olympic spot.
The tournament features boxers from AIBA's own professional events — the World Series of Boxing (WSB) and AIBA Pro Boxing (APB) — besides pro boxers from all over the world.
However, none of the big names in the pro circuit have made themselves available for the event citing reasons ranging from fitness, lack of time for preparation and the threat of sanctions by their promoters and licensing bodies like the WBO and the IBA.
So far, three Indian boxers — Shiva Thapa (56kg), Manoj Kumar (64kg) and Vikas Krishan (75kg) — have booked their tickets for the Olympics through qualifiers for amateurs.
[Source:indianexpress]