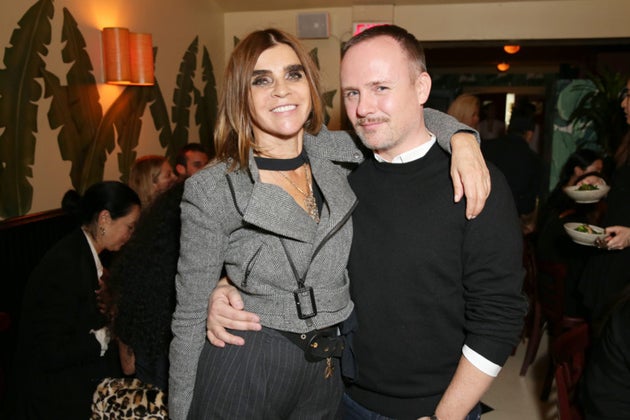 By Kathleen Hou
If you once paid $100 for a bottle of green Chanel polish on eBay, blame makeup artist Peter Philips. The former creative director of Chanel Makeup and current creative and image director for Dior Beauty is the man responsible for some of the most iconic, covetable beauty trends and images of the past few decades. Crystal eyebrows? That was him. The Raf Simons Mickey Mouse makeup? All Philips. The full face masks on Björk? Again, his work. To celebrate Dior's decades of beauty heritage, the fashion house and Philips recently debuted The Art of Color, a new book celebrating the brand's past and current makeup creative directors. The Cut talked to Philips about his thoughts on the no-makeup movement, how social media helped Dior's grey lipstick sell out, and what RuPaul's Drag Race has contributed to beauty.
Related: 7 of the Best Fall Lipsticks Paired with the Best Fall Coats
How did the book come together?
It represents the eras of Dior, with previous makeup creative directors Serge Lutens and Tyen. We started the book about a year and a half ago. We worked with Marc Ascoli, the book's art director, to do different chapters in the book that each represented a particular color. Then Marc had this genius idea to link each chapter with art pieces because Christian Dior owned art galleries in the early years. Often people want to do an epilogue for the book. Marc twisted that idea by adding an original portfolio of beauty images. At the end, you'll see an homage to each of the colors from the chapters on one girl. We did a three-day shoot of Julie Hoomans with Richard Burbridge.
Alicia Keys and other celebrities have been wearing no makeup in public. As a makeup artist, have you ever done no makeup, period?
For shows, it can be tricky because not every model has the skin to go barefaced. At Dior[runway shows], I used a light coating of foundation and pink eye shadow to give the illusion of nothing. But for shoots, I've forgone makeup more than once. It depends on what you want to say and on the photographer: what he wants, expects, the light he uses, the quality of his pictures, and his film.
[source;huffingtonpost]