Foraying into the mobile Virtual Reality (VR) segment, Indian manufacturer Intexhas pushed its first VR-ready device: Intex Aqua View with its own cardboard headset called the Eyelet. The domestic handset maker banks on Google Cardboard for its viewer.
Latest in the Aqua series, View is designed to offer VR experience at a sub-Rs 10,000 budget. The device is also first from the brand to incorporate a fingerprint sensor.
But is the Intex Aqua View able to strike balance between a regular smartphone and the mobile VR experience? Here's our review.
Specs: 5-inch HD IPS Display (720px1280p) | 1 GHz; 64-bit quad-core processor | 2 GB RAM | 16 GB storage | 8 MP rear camera + 5 MP front cam | 2,200 mAh battery| Android 5.1 Lollipop | SIM: 4G + 3G
Price: Rs 8,999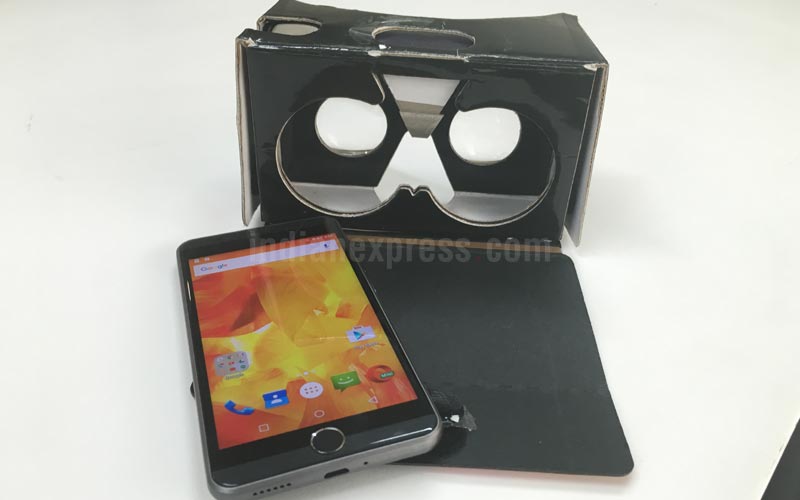 What is good?
I'd say the Intex Aqua View is a decent imitation of Apple iPhone with a round homescreen button (silver ring on the edge) acting as a fingerprint scanner. The phone is quite sleek, and easily fits in your jeans pocket and it is quite light as well.
The rear camera is quite up to the mark during bright day light. The picture accommodates all the hues in the image, and the images are sharp. The colours and brightness are also optimised, and I felt the final picture result was better than expected in some cases.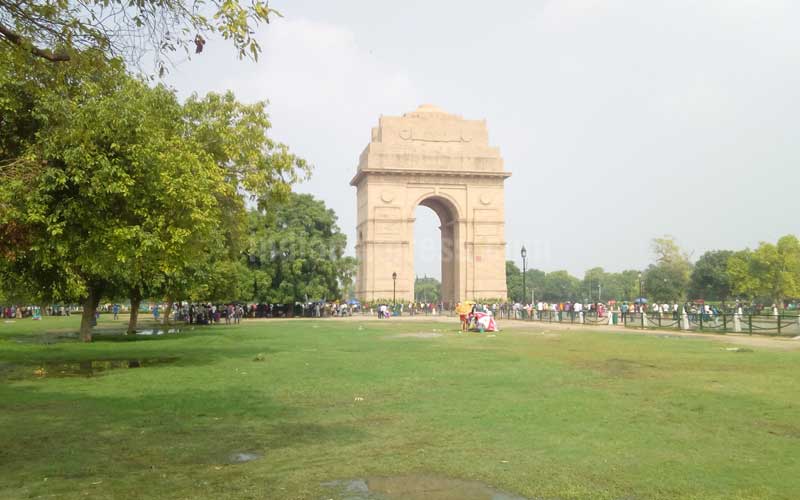 Sample picture from Intex Aqua View. (Image resized for web)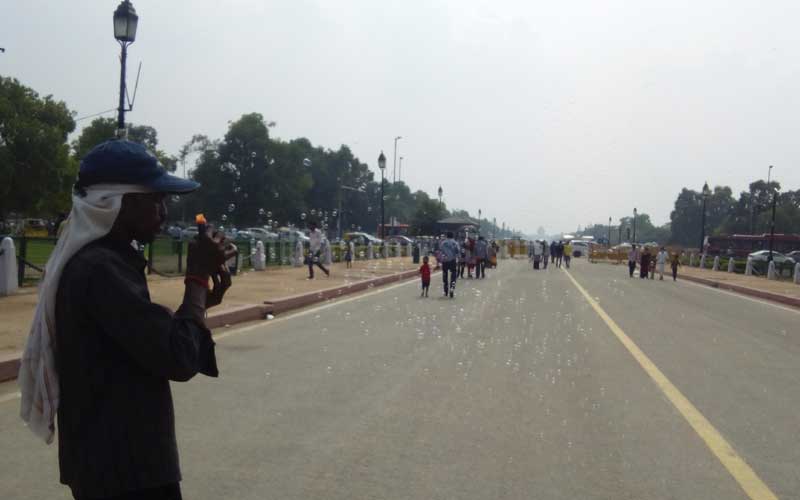 Sample picture from Intex Aqua View. (Image resized for web)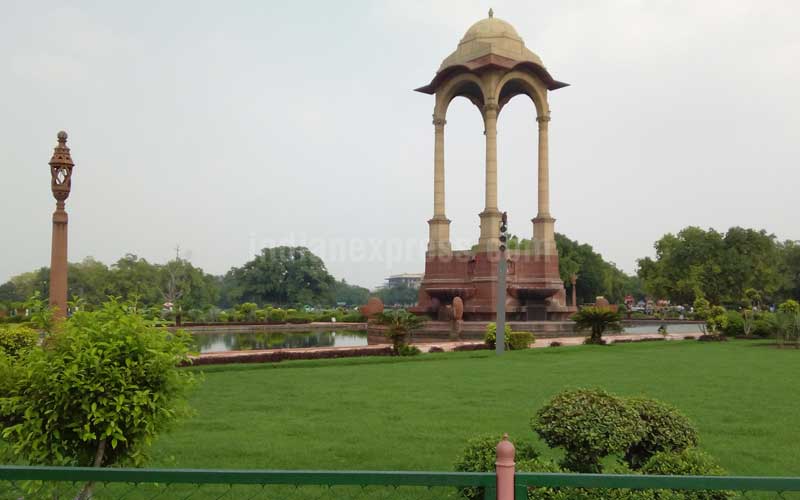 Sample picture from Intex Aqua View. (Image resized for web)
Intex Aqua's display is responsive, and works well.  The fingerprint scanner is a great add-on with an easy-to-access button just below the navigation panel, and works accurately.
Regular gaming on the device is not bad at all, given the price point. The phone didn't heat up during gameplay. I tested with Asphalt Nitro (racing game), which showed good results with responsive tilts and touches; and Infinite Loop (puzzle game) which exhibited consistent and quick touch response.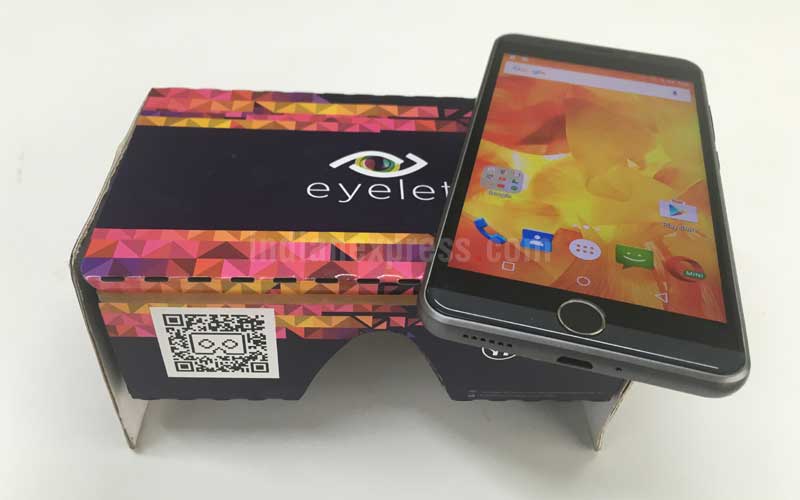 Virtual Reality
Aqua View has built-in applications, powered by Google of course, to experience virtual reality. The Cardboard camera, and Santa On A Roll (game) come pre-installed.
I personally tried VR Rollercoaster and VR Bike games– which are available on Play Store– and the experience was quite immersive. The G-sensor was also responsive enough to give a real time 3D experience. The Eyelet is easy to put on and carry, although not the best-looking VR headset.
But there are issues when it comes to viewing YouTube videos. While VR videos on YouTube worked just fine on my three year old HTC One in the Eyelet, on the Aqua View smartphone they would not align at all. Result: You end up seeing everything in double on the video, which is not a VR experience worth remembering.
Plus you can't just binge-watch on Eyelet; the cardboard is rough at edges and after sometime the bridge of your nose will hurt.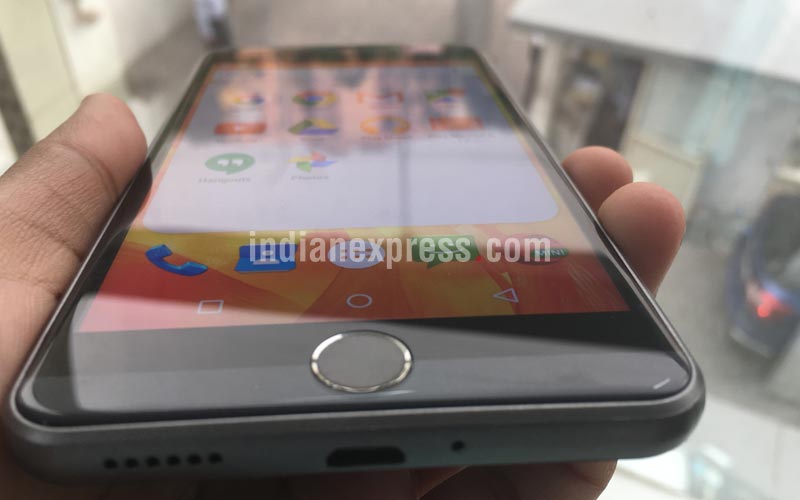 What is not good?
The device had consistent screen blackouts during usage in the second week, and I'm not sure if this is a problem unique to my review unit. Apps, camera shot; anything could trigger this and I had to wait for a minute to get the screen back to life after frantically trying both the home and power-off button simultaneously. However, a Factory Reset set the device back to normal for me.
Battery on this phone is disappointing, and with VR expect this drain to be much faster.
The problem with this VR-ready phone is that it just can't seem to handle multi-tasking and I faced frequent lag, app crashes and had to keep clearing the RAM. The audio playback on this phone is also unimpressive, I felt.
Verdict 
Intex Aqua View promises virtual reality at a budget pricing, which sounds interesting, but there are issues that flared up with the device. Plus Cardboard is not really a unique feature as it can be attached to any other smartphone as well.
[source;indianexpress]