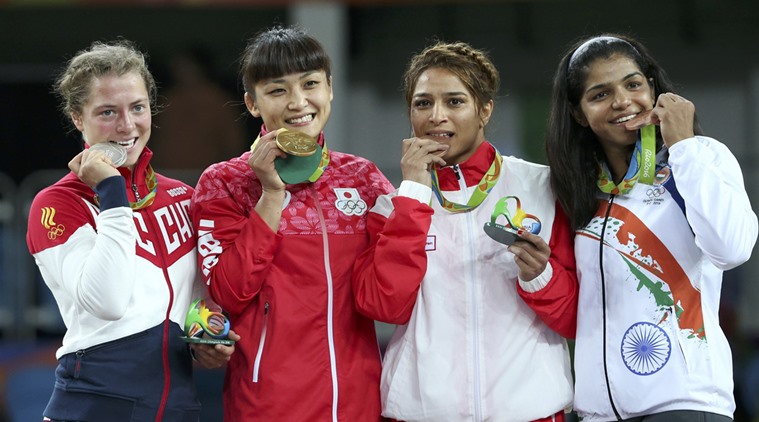 People who were fascinatedly watching the Rio Olympics 2016 must have also noticed a very bizarre trend. That of Olympians biting their medals while posing for pictures. Simone Biles did it, Michael Phelps did it and closer home, Sakshi Malik did it too, among many others. Turns out, the act has a very interesting history behind it.
A common fact about the Olympics gold medals is that it is not made of pure solid gold. According to CNN, Olympic gold medals are actually made of 494g of silver and 6g of gold. The last time actual gold medals were given, was in 1912 during the Summer Olympics in Stockholm, Sweden.
So with the act of biting into their medals, they are actually supposed to check if they are in for a fair deal or not. Biting into a soft metal can actually reveal its purity. Hence, biting into a medal made purely of gold (a soft metal) will leave bite marks on its surface. But if its a gold-plated medal, the gold on the surface might scrape off. Now, mostly, it is on the photographers' insistence on taking historic photos and, thus, the athletes basically just pose as if biting into their medals for the camera. Had it been a hard and fast tradition, which it isn't, many would not have chosen to kiss their medals instead. Ryan Lochte — swimmer from team USA and gold medal winner of men's freestyle relay — also managed to show off his grill while biting into his medal.
A video by Today I Found Out explains this unusually usual Olympics trend.
[source;indianexpress]