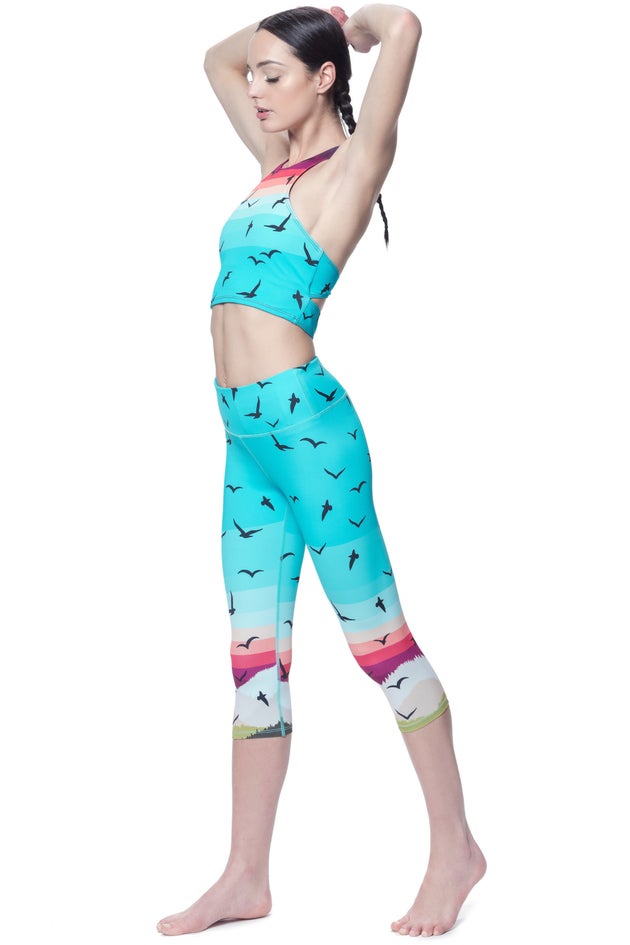 The term "athleisure" is a fairly recent addition to the fashion vernacular. Gym-to-street clothing — or more specifically I-just-want-to-look-like-I-went-to-the-gym clothing — is having a major moment. A year ago, Beyonce announced that she'll be collaborating with Topshop on an athleisure collection, and fashion designer Alexander Wang has become an icon for his casual-yet-luxe look.
Well, the aesthetic has caught on, and more and more designers are taking the activewear plunge. In the past six months Mara Hoffman, Rebecca Minkoff, Tory Burch and Derek Lam (in partnership with Athleta) have all launched athleisure lines.
Hoffman, who has already found success with extending her business to swimwear, says that tacking on activewear was the perfect next step.
"My girl is already within this lifestyle. It's part of her normal daily activity," Hoffman told The Huffington Post. "And if not, she's into wearing the prints — she's into wearing the silhouettes — and she can just wear them when she's out and about."
[source;huffingtonpost]