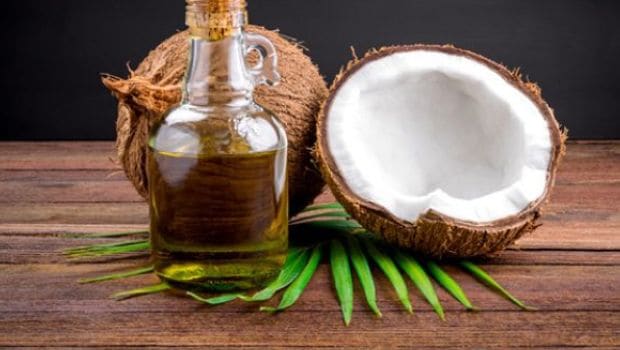 Coconut oil has been an age-old remedy for numerous hair problems; be it hair loss, dry scalp or hair thinning. It is an unsung superhero of our hair and beauty woes. It is known to condition and improve the overall health of your tresses; thanks to the presence of anti-bacterial, anti-microbial and emollient properties. While it may be a one-stop solution for most hair problems, it is said to be the most effective in preventing hair loss. Hair loss can be due to many reasons; some of them being- stress, medications, nutritional imbalance, rapid weight loss and hormonal issues. Coconut oil has the potential to protect your hair from falling and further help them grow stronger and healthier. Let's look at some benefits coconut oil has to offer for hair loss and some hair packs that you can bring into use to grow happy and healthy tresses.
Benefits of coconut oil for hair
Coconut oil is like sebum, which is body's own natural oil that helps keep the scalp from drying out and also coats hair roots to protect them from damage. A well-oiled scalp is surely a way to keep your hair follicles healthy.
Coconut oil has lauric acid that helps bind the protein in hair, protects the roots and strands and prevent them from breakage.
The antioxidants present in coconut oil help boost healthy hair growth.
Coconut oil is known to penetrate the hair shaft, protecting it against environmental pollutants and excess heat.
Coconut oil contains anti-fungal and anti-bacterial properties that help protect against any bacterial problems that can inhibit hair growth. It helps provide overall nourishment to your hair and scalp.
Coconut oil is known to act as a natural conditioner that helps keep your hair soft and shiny.
Massaging with coconut oil helps improve blood circulation, further ensuring that the nutrients nourish your follicles.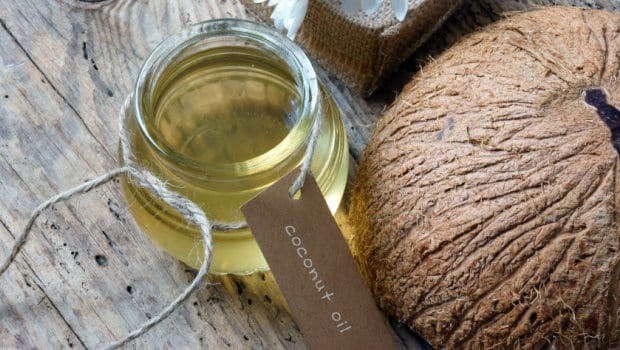 How to use coconut oil for hair loss?Deep conditioning
Wash your hair with a shampoo and do not condition them.
Now, heat some coconut oil in a bowl.
Once you hair have completely dried, start applying it to your hair and massage it into your scalp.
Comb your hair to ensure the oil has penetrated in your scalp and it has coated every strand of your hair.
Cover your hair with a shower cap and leave it for 45 minutes. You can also leave it overnight.
Rinse it off with shampoo again. Use this technique whenever you plan to wash your hair.
Fight Dandruff
Take aloe vera gel and coconut oil in a bowl and mix them properly. Apply this mixture on your hair and leave it for an hour. This pack is said to help moisturise your hair scalp, thereby solving problem of hair loss.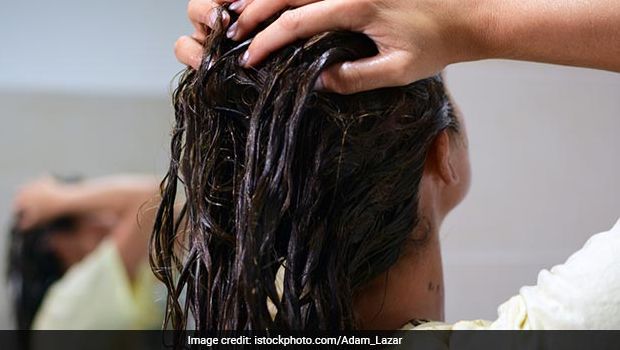 coconut for hair loss: Take aloe vera gel and coconut oil in a bowl and mix them properly​
Coconut oil and olive oil hair pack
These two oils are said to condition your hair and fight dryness, further boosting your hair growth giving you soft, frizz-free hair. Mix coconut oil and olive oil in a bowl and heat them. Massage the solution onto your hair and scalp. Soak a towel in hot water, wring out the excess water and wrap it around your head. Leave it for about an hour and wash it off with a mild shampoo. Follow this process regularly.
["source=ndtv"]