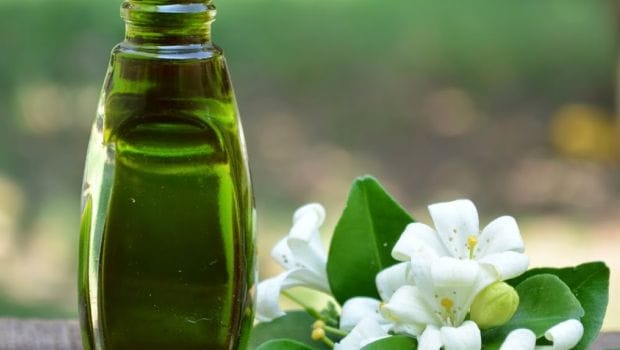 Each one of us would do anything to get beautiful, healthy hair that looks perfect every day. But the golden rule of good haircare lies in doing the simplest of things from the comfort of your own home.  Some daily habits can actually make a difference – one of them being oiling your hair regularly.Bhringraj, known as 'Kehraj' in Assamese and 'Karisalankanni' in Tamil, is a medicinal herb that grows in moist areas. According to Ayurveda, the leaf is considered to be a powerful liver cleanser, and is especially good for the hair. It is regarded as the 'rasayana' – an ingredient that rejuvenates and slows down the ageing process. You can buy Bhringraj oil available in the market which is often mixed with other herbs or choose to make it at home. To make it on your own, sun dry ground Bhringraj leaves for two to three days and then immerse the dried rounds in a jar of coconut oil or sesame oil. Leave it out in the sun for another two to three days till the colour of the oil changes to light green.
A quicker way of making bhringraj oil at home is to heat powdered bhringraj leaves with coconut oil and then store. The oil is dark green in colour and has a unique, strong aroma. The best way to use it is to apply it directly on the scalp, let the roots absorb it for about 30 minutes and then wash off. Bhringraj oil can be used for treating various hair and skin problems.(Also Read: How to Maintain Healthy Hair: 7 Hair Care Tips You'll Love)
-1. Dandruff and Dry Scalp
Dermatologist Dr. Deepali Bhardwaj explains that bhringraj oil has a high specific gravity which makes it dense. This simply means that it can easily penetrate the scalp and helps in treating dry scalp. For dry hair, rub it on your scalp, wrap a steamed towel for five minutes and then massage some more oil again. This helps in deeper absorption and helps in activating the sebaceous glands. Use warm oil to get rid of dandruff and leave it on overnight. Rub some lime juice on your scalp the next morning before you rinse your hair.
2. Baldness
In his book, 'Ayurvedic Home Remediess', Dr. Vasant Lad suggests that bhringraj oil can help in treating baldness if used regularly. Massage the oil on your scalp at bedtime; it helps in improving the blood circulation at the root of the hair bringing more nutrients to support hair growth.
3. Hair Fall
In his book, Dr. Vasant Lad shares that bhringraj oil is known for its cooling qualities and therefore, it can help in reducing stress and stress-related hair loss. "Bhringraj oil helps foster hair follicles. It is like a natural therapy for preventing hair loss. The herb contains important nutrients that fulfill the deficiency of minerals that lead to uncontrollable hair loss hence promoting hair growth," says Swati Kapoor, Co-Founder, Soul Tree.
4. Hair Growth
"Scientifically speaking, bhringraj oil increase vasodilation which means widening of the blood vessels that improves blood flow to the roots and thus, promotes hair growth," says Dr. Bhardwaj. It activates the hair follicles, resulting in increased hair growth. Massage the oil in a circulatory motion for 10 minutes and leave it on for at least an hour.
5. Prevents Greying of Hair
Bhringraj oil helps in maintaining the natural colour of your hair. You can mix some amla oil with bhringraj oil and massage on your scalp before going to be. Leave it on overnight and then rinse in the morning. This helps is preventing premature greying of hair. A black dye obtained from its leaves is also used for colouring your hair naturally.
6. Adds Shine
Bhringraj oil is known to improve the hair quality and also get rid of split ends. "Mix bhringraj oil with coconut oil, amla and shikakai to prepare a nourishing hair conditioner. This DIY conditioner can be stored in a container and used over a period of time. This treatment nurtures the scalp and makes the hair stronger," Swati Kapoor, Co-founder Soul Tree.
["source=food.ndtv"]