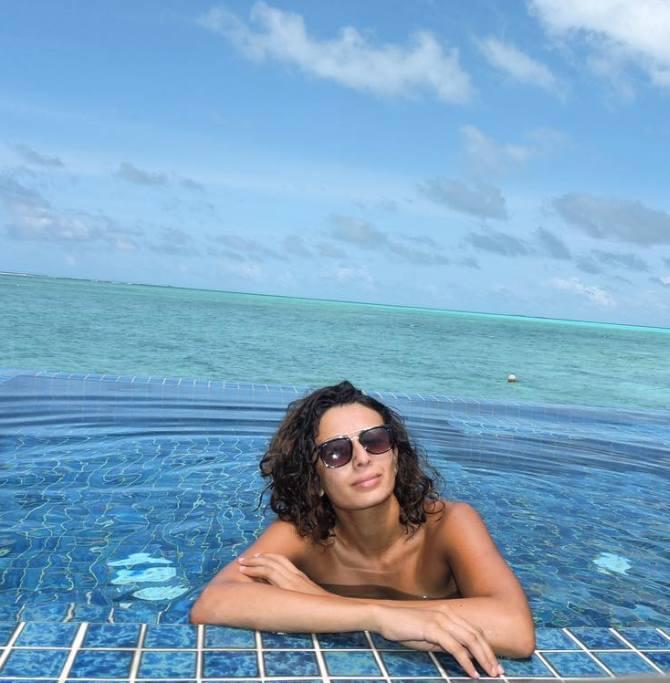 How did your modelling career start?
I started my career in 2004 with the Kingfisher Swimsuit calendar.
Later, along with fashion shoots and walking at fashion weeks, I also went ahead to become a VJ with Channel V, did a couple of Bollywood songs, movies, etc.
Did you struggle during the initial days?
There were times when I have cried. And it was especially when I was trying to get into the international fashion world.
They wouldn't just accept you. You are an outsider.
It wasn't about being an Indian or about the skin colour.
It's just that they are very strict professionally and there's cut-throat competition. It's business for them. There's no time to faff around.
Breaking into the international market was difficult?
Oh yes! When I was reaching the peak of my career, it was very difficult for me to enter the fashion market abroad. The international market wasn't yet open to Indians then.
I was just 15. There weren't many good agencies who would push you from here. I was trying to get to the international runways all by myself. I had to look for my stay, plan for my auditions, and so on.
Now, I think, it's lot easier. There are so many agencies that send Indian models abroad and they get good work.
The new models get to know the assignments they'd be doing even before they land in a new country.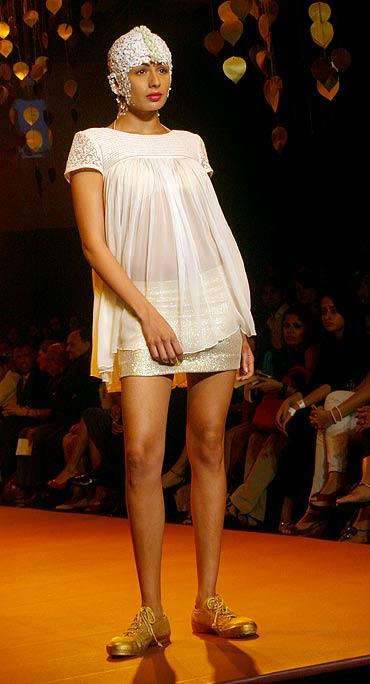 IMAGE: Pia started modelling at the age of 15. Photograph: Sanjay Sawant/Rediff.com
You have walked for both homegrown and international fashion weeks? How are they different?
I don't find much of a difference.
We have come into a time where we are pretty much at par with the international fashion weeks. From the runways, set-up, production, clothes and even the girls… it's all good. There was a time when we didn't meet the international standards, but now we are doing a great job.
We don't see you walking on the ramp that often. Why?
Fashion is something I am not really concentrating on right now. I am anchoring corporate shows and brands. Basically I am an Emcee now… and I really enjoy doing that.
Hosting or anchoring comes from my Channel V days.
With respect to fashion shows, I'd only want to walk for friends and special designers. I watched Wendell Rodricks' show, but I am not a part of the fashion week.
The last time I walked for a designer was Anamika Khanna at India Couture Week 2016 in New Delhi. I think it's time the other girls get a chance.
So many years into modelling… what are the good bits?
I learnt to get street-smart when I was 15. The exposure, I got, in the industry played a big role in this.
I also turned into a very strong person. Today, if I am pushed to a corner, and I have to live my life, I can do it.
[source;rediff.com]