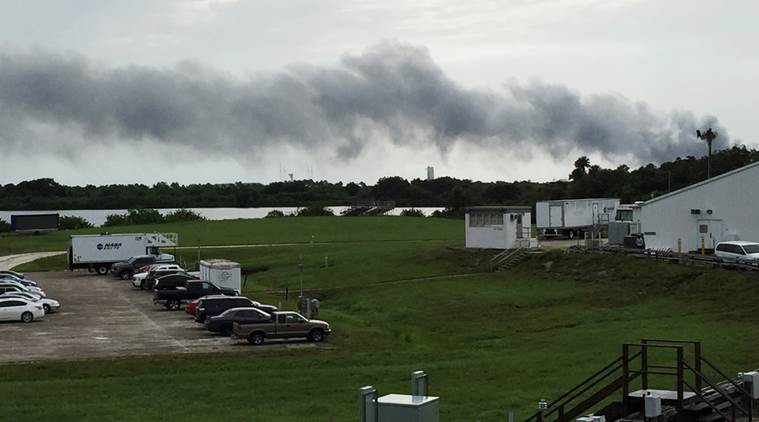 An explosion rocked a SpaceX launch site Thursday during a routine rocket test. SpaceX was conducting a test firing of its unmanned rocket when the blast occurred shortly after 9 am, according to NASA. The test was in advance of a planned Saturday launch from Cape Canaveral Air Force Station, which is next to NASA's Kennedy Space Center.
Buildings several miles away shook from the blast, and multiple explosions continued for several minutes. Dark smoke filled the overcast sky. A half-hour later, a black cloud hung low across the eastern horizon.
Additional details were not immediately available. There was no immediate word on any injuries; the launch pad usually is cleared before a test firing of a SpaceX Falcon rocket. SpaceX spokesman, John Taylor, said he could not comment as he worked to gather information.
[source;indianexpress]