A modest looking courtyard, a beautiful Ganesh idol with a large statue of Lokmanya Tilak serving as its backdrop, a perfectly lit pandal, pujari offering prayers while an aarti is being recited… If the sight is not overwhelming enough, a sudden realisation that the study room of Balgangadhar Tilak himself is acting as the roof above your head, one cannot help but picture how this very courtyard would've looked during this festival in the pre-independence era.
Speeches by national leaders, briefings by Tilak himself, people swarming to catch one glimpse of their respected freedom fighters, this historic place is said to have brought about an awakening in the masses.
Till today the Kesari Ganeshotsav follows the same tradition. A tradition started exactly 107 years ago. While national leaders visited Kesri during Tilak's days, today state level leaders are called to give lectures on various topics. "Lokmanya Tilak started it with the intention of gathering people of various castes, mainly the common man, in order to educate him. In those days, many people criticised Lokmanya for bringing Ganesh, the Lord on the street. But his only reply was that educated people should mix with the common man. Only then can the situation of the country improve," explains Deepak Jayantrao Tilak, Lokmanya Tilak's great grandson.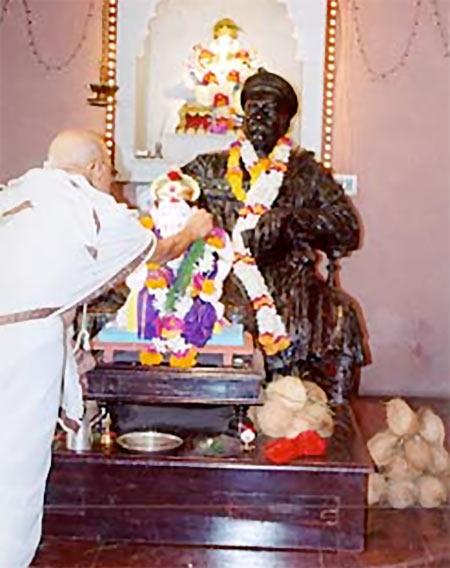 Today Deepak Tilak manages Kesari, the newspaper started by Lokmanya Tilak. And during Ganeshotsav, his work increases, what with the place constantly bustling with enthusiasm and activity. "In the evenings we organise speeches by eminent personalities and in the nights there are musical programmes," says Tilak. "Of course the kind of music played at Ganeshotsav during those days and the kind that we have now is a little different," he adds with a chuckle.
Jayantrao Tilak, Lokmanya Tilak's grandson, remembers that Ganeshotsav was not in its best form during his days. "The festival is much better these days. During our time, there used to be tamashas. But the best time was during the time of Lokmanya Tilak when even Muslim leaders would come here to deliver speeches."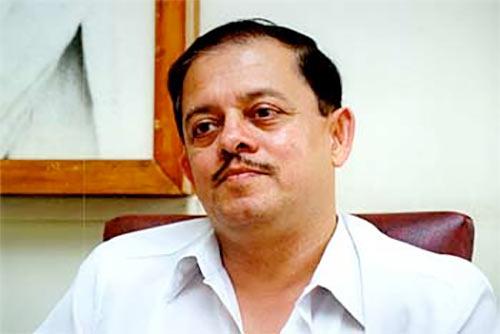 Despite the entertainment and music, one cannot forget the underlying objectives behind Ganeshotsav and that is to do some constructive work with the money collected. The Tilaks have some proud stories to tell. Like one about a man in Kolhapur, who brought together Ganesh mandals from around 2-3 villages to set up a common one for all the villagers and the money collected was used to build roads and improve sanitation facilities for the three villages. Or about some eye donation drive or dental check-up centre set up by some Ganesh mandal in Pune.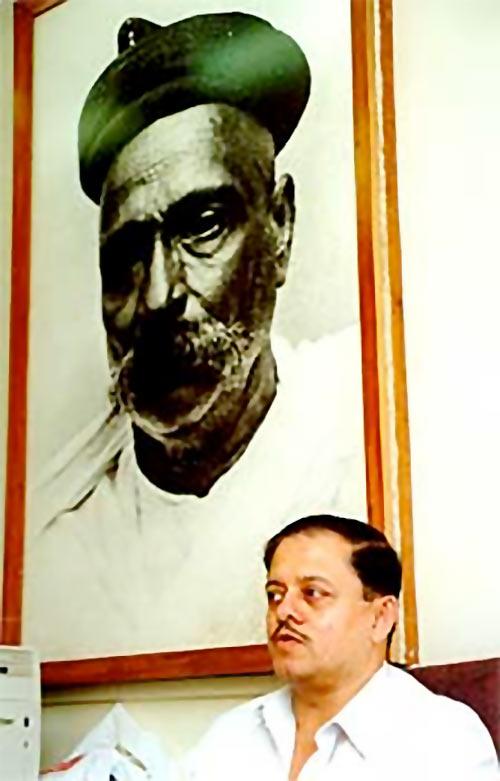 "The number of mandals have increased, but they are not doing any constructive work. Even today people should come together and try to change the purpose of the festival so as to educate them. If a lot of mandals come together, adequate money can be collected which in turn can be used for constructive work," says Deepak Jayantrao Tilak.
He acknowledges the traffic and noise pollution problems, that have arisen because of Ganeshotsav, but is happy that adequate restrictions on noise levels are being placed by the police. "It's sad that in some places money is collected on square feet basis. It is a good thing that the police is becoming more and more strict during Ganeshotsav," he says.
[source;rediff.com]