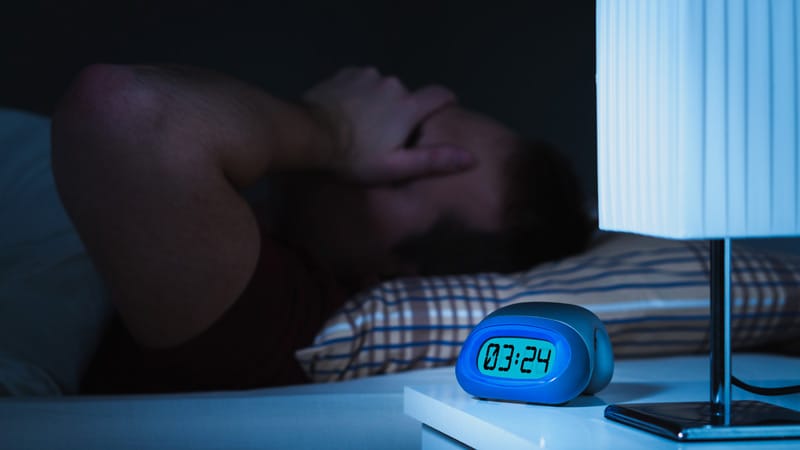 Lemborexant (Dayvigo, Eisai) emerged superior to placebo and to a commonly prescribed medication, zolpidem tartrate extended release (Ambien CR, sanofi-aventis), in a phase 3 randomized clinical trial of older adults with insomnia.
Four days before release of these results, the US Food and Drug Administration approved lemborexant for treatment of insomnia characterized by difficulties with sleep onset or sleep maintenance, as previously reported by Medscape Medical News.
People randomly assigned to one of two doses of lemborexant, for example, fell asleep faster — and maintained sleep longer — compared with others assigned to placebo or zolpidem.
"Older adults tend to have more difficulty maintaining sleep, so Dayvigo could be considered as a possible treatment in this population," lead study author Russell Rosenberg, PhD, of NeuroTrials Research in Atlanta, Georgia, told Medscape Medical News.
The study was published online December 27 in JAMA Network Open.
Asleep in Under 20 Minutes
Lemborexant is an orexin/hypocretin receptor antagonist. The drug promotes sleep by inhibiting signaling from orexin, a neuropeptide in the brain that promotes wakefulness.
The Study of the Efficacy and Safety of Lemborexant in Subjects 55 Years and Older with Insomnia Disorder (SUNRISE I) is the first phase 3 trial to compare a dual orexin receptor antagonist with an active comparator sedative-hypnotic using both subjective sleep diary and objective polysomnography measures.
Decreases in sleep-onset latency with lemborexant "were notable, as most participants fell asleep in less than 20 minutes, which is typical for those without insomnia," the researchers note. "Participants receiving lemborexant therapy also gained more than 60 minutes of sleep per night than they had before treatment."
When first-line cognitive behavioral therapy does not adequately address insomnia in older adults, pharmacologic treatment is often considered next. The authors note, however, that "many treatment options do not adequately address both sleep initiation and maintenance symptoms…[and] adverse effects from these medications may be associated with falls, hip fractures, and risk of unintentional injury."
Rosenberg and colleagues studied 1006 adults age 55 years or older. They randomly assigned 266 people to lemborexant 5 mg, 269 to lemborexant 10 mg, 263 to 6.25 mg zolpidem extended release, and another 208 to placebo. They enrolled participants at 67 sites in the United States and Europe from May 2016 to January 2018.
Median age was 63 years (range, 55 to 88 years). The study population was 86% women, 72% white, and 25% black.
Participants reported a history of subjective wake-after-sleep onset (WASO) of at least 60 minutes, at least 3 nights per week in the previous 4 weeks, and evidence of issues with sleep maintenance. They also had a score of 13 or more on the Insomnia Severity Index, where 0 represents no insomnia and 28 reflects severe clinical insomnia.
Snoozing Sooner
Rosenberg and colleagues showed that lemborexant 5 mg or 10 mg was superior to placebo for sleep onset measured on nights 29 and 30 using polysomnography. Compared to baseline, the primary outcome of time to fall asleep, also known as the mean "log-transformed latency to persistent sleep (LPS)," was statistically shorter in the lemborexant 5 mg group compared with placebo (0.85; 95% confidence interval [CI], 0.75 – 0.96; P = .009).
["source=medscape"]