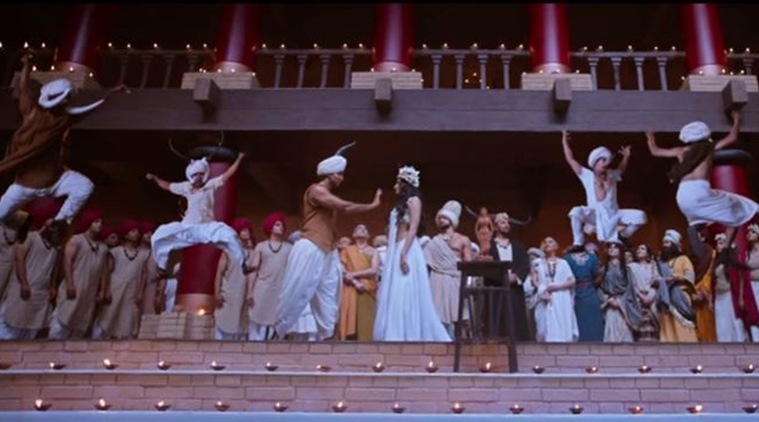 Composer: AR Rahman
Lyrics: Javed Akhtar
The mathematics of music — coming out of a collaboration between filmmaker Ashutosh Gowarikar and composer AR Rahman — has mostly resulted in inventive yet familiar soundscapes. Tunes of films such as Swades, Lagaan, even Jodha Akbar, had a heartening indifference towards the limitations of musical genres, and yet they stuck to the blueprint of the film.
As for Mohenjo Daro — a Hrithik Roshan and Pooja Hegde-starrer based on the story of Indus Valley Civilisation — the task gets harder. Mostly because Gowarikar is going by his imagination and some bare basics that exist in history books.
As much as one has always appreciated the composer's curiosity about every nook and cranny of the world and its sounds, in Mohenjo Daro, Rahman gives you a dynamic universe of genres without creating neat little boxes. There is everything — tribal sounds, magnificent howls, electronic sounds, pop music, Bollywood timbres, folk and opera — merging together. But therein also lies the problem.
The album opens with the title track in Arijeet Singh's voice, accompanied by Bela Shende and Sanah Moidutty. Singh is impressive and follows the twists Rahman gives him, to finally sound refreshing. The drumming, hallmark of most of Gowarikar's period films, is fantastic, so are the African influences. The song tries to give you the story of the civilisation. But it is too long and one gets tired of coming across similar things. The concoction is just good enough.
This is followed by Sindhu Ma, the lyrics of which are a failure — Sangini, mera man bhi, tan bhi, tan bhi tere liye. Rahman sings, sometimes impressively offbeat. The song part has a lovely tune though, something that manages to grow. We like the chord/scale change and chorus later. But the song loses track way too often and comes across as patchwork. Tu hai is a slightly better version of Sindhu ma. In terms of vocals, it has the Guru Rahman back in form. But the composition is ordinary.
Sarsariya begins beautifully with a flute, dugdugi and beatboxing accompanied by some "created language". Soon, it's made sophisticated with the use of synth, which is when the tune loses everything. The worst part is that there is not any remote connection between two parts of the song and it's a forced merger.
Whispers of the Mind and Whispers of the Heart resonate beautifully. They tell us how no one can create better orchestral structures than the Oscar-winning composer. Both are instrumental, atmospheric tracks with sprinkles of vocals and best bits in the album. Shimmer of Sindhu is the instrumental version of Tu hai on strings with layers of flute. It's quite interesting. Not magical enough.
They say, and we have mostly believed, that Rahman's tunes grow on you after three sessions. We have given it five. We are still waiting.
[source;indianexpress]