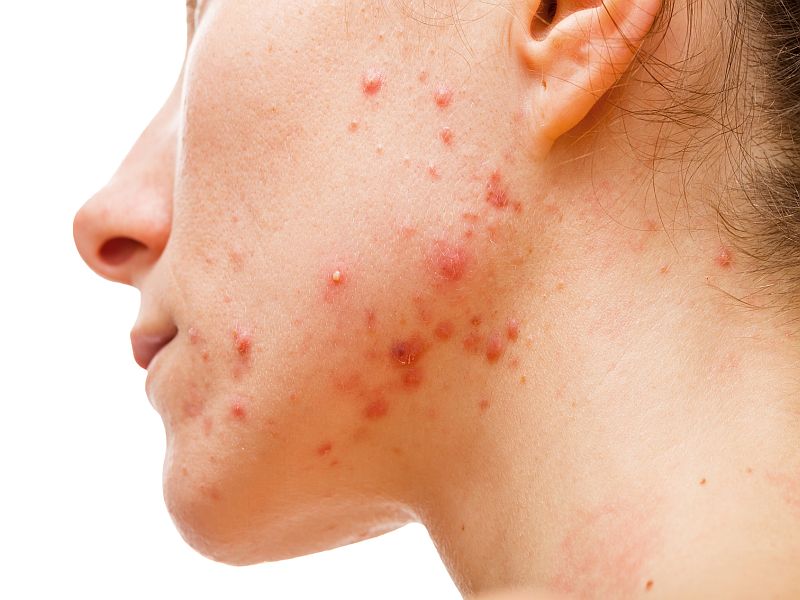 There are still plenty of negative and mistaken beliefs about people with acne, a new study finds.
Researchers showed photos of acne and several common skin conditions to study participants and asked them their views about each condition. More than 62 percent said they were upset by the photos of acne. And more than 80 percent said they felt pity toward people with acne, the research revealed.
Of even greater concern, more than two-thirds said they would be ashamed if they had acne and would find someone with acne unattractive. Forty-one percent said they would be uncomfortable being seen in public with someone with acne, and more than 44 percent said they would be uncomfortable touching a person with acne, the findings showed.
Many of the study participants had common misconceptions about acne. Fifty-five percent mistakenly believed acne was caused by poor hygiene. Half thought acne was infectious, and 37.5 percent thought the skin condition could be linked to dietary choices.
"I was surprised by these results. Since so many people have experienced acne, I thought they would have more empathy for patients with this condition," study author Dr. Alexa Boer Kimball said in an American Academy of Dermatology news release. Kimball is the director of the clinical unit for research trials and outcomes in skin, and a professor of dermatology at Harvard Medical School in Boston.
"Clearly there are a lot of misconceptions out there. People are making incorrect assumptions about acne, and it's affecting their opinion of patients with this condition," Kimball said.
"Acne is a medical condition, so you shouldn't hesitate to seek medical attention for it," she said. There are number of effective treatments available from your dermatologist, she added.
The findings were presented at the American Academy of Dermatology's annual meeting in Washington, D.C. Findings presented at meetings are generally viewed as preliminary until they've been published in a peer-reviewed journal.
Acne is the most common skin condition in the United States and affects up to 50 million Americans every year.
[Source:- Webmd]