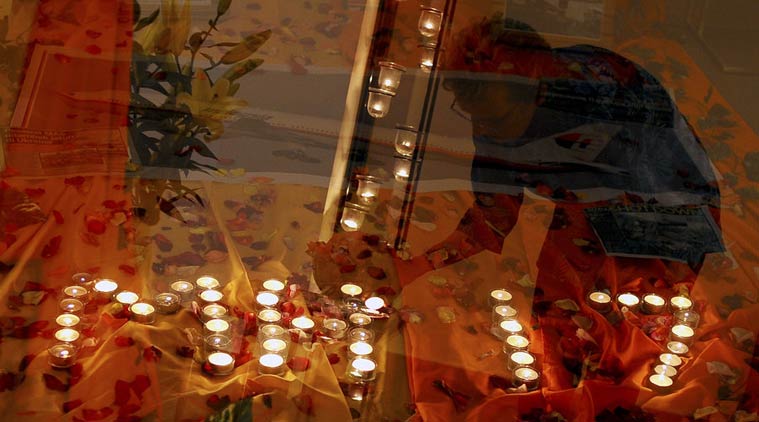 The families of the 298 people who died when flight MH17 was downed over Ukraine are steeling themselves for a slew of bitter legal battles, on the eve of the tragedy's second anniversary.
Sunday marks the deadline for relatives to launch action against Malaysia Airlines, which operated the passenger jet that was shot down with a surface-air-missile over war-torn eastern Ukraine on July 17, 2014.
The Boeing 777 was on a routine flight between Amsterdam and Kuala Lumpur when it was hit by a Russian-made BUK missile, fired from territory held by pro-Russian separatists locked in a fierce conflict with Kiev.
Dozens of Dutch relatives are close to filing a lawsuit by the weekend if negotiations fail to secure compensation for "psychological trauma", news reports said.
A 1999 convention allows bereaved families to launch claims against airlines for up to two years, but "psychological trauma" does not qualify.
Malaysia Airlines "will also be reluctant to set a precedent" if it pays damages for psychological trauma, added Pablo Mendes de Leon, an air and space law professor at Leiden University.
The ailing Malaysian national carrier is already facing a legal challenge by families of six crew members who are blaming the airline for the tragedy.
Yet another claim could be added this week, lawyer Mathew Thomas Philip told AFP.
Elsewhere, a suit by 33 next-of-kin from Australia, New Zealand and Malaysia was filed against Russia and President Vladimir Putin in the European Court of Human Rights in May.
The claimants are suing for 6.8 million euros (USD7.6 million) for each lost relative, their lawyer Jerry Skinner said.
Thirty families are also getting ready for a US-based lawsuit against "several people and entities that support the separatists on Ukrainian soil", lawyer James Healy-Pratt told AFP.
Other relatives want a pro-Russian separatist leader to pay 779 million euros in damag
[source;indianexpress]