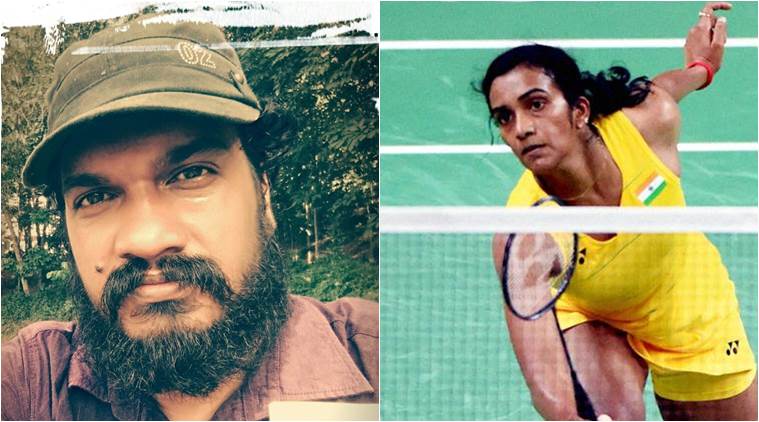 PV Sindhu's win is being celebrated across the country and justifiably so. She won a silver medal for the country at the Rio Olympics at a time when our medal tally read just one, thanks to wrestler Sakshi Malik's bronze. Though, two medals out a contingent of 119 may not be much to boast if we look at the bigger picture, but the insane euphoria around the win knows no bounds.
So, when Kerala-based director and poet Sanal Kumar Sasidharan said something that sounded not-so-positive about Sindhu, people on social media abused and ridiculed him left, right and centre.
"Everyone is celebrating Sindhu! But what if I spit out?… Oh, what is there in all this to celebrate so much!!" he wrote in Malayalam, and in no time his post went viral and the comments section on Facebook was filled with profanity and expletives.
After keeping mum for a few days despite facing massive backlash, Sasidharan finally decided to speak up in a long Facbook post he originally wrote in Malayalam. He said people had failed to understand what he actually meant in that post and that he will not explain himself to those who have a singular point of view. But he made sure he put forth the point that he didn't mean to demean Sindhu in any way especially in a patriarchal society like India.
"It is worthless to explain to a mad crowd, who only want to abuse and attack without spending even a few seconds to understand what I said actually. I only wish to say one thing that, I am not mad to demean a lady who fought and won for the entire female community in our patriarchal country. It was one of the greatest victory in this Olympics because she was fighting from a nation which is suffering from female suppression for centuries. Ours is a country which gives first priority to discuss the dressing of a girl who falls victim of rapes and molestation. Ours is a country which is still ashamed of the incidents of female foeticides," he wrote.
In his post, he also blamed the Indian media for their lack of understanding and sense of humour as many media publications shared his post with headlines that said he wants to 'spit on' Sindhu. "People who do not understand satire and without a minimum sense of humor are ruling the media. They are hungry for sensational news. It is horrifying to see that my status criticizing those fake intellectuals who where trying to demean the victory of PV Sindhu in Olympics, was misread and misinterpreted and being used against me by some national medias (?) too."
[source;indianexpress]