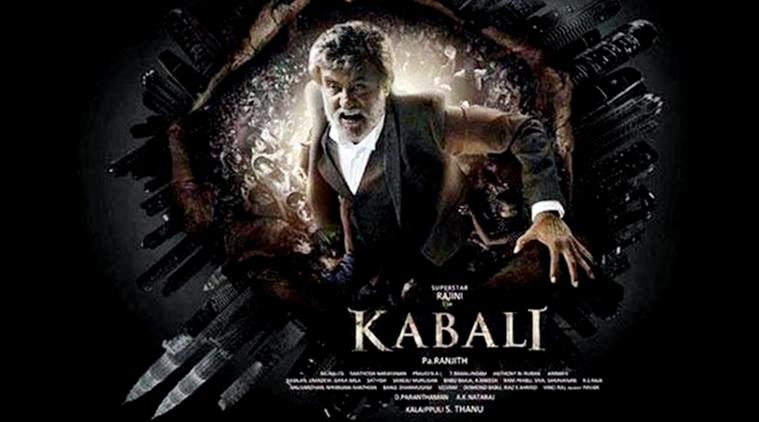 You could feel the heat of Rajini cometh as the release date of Kabali approaches. As fans eagerly await the movie, the sound tracks, especially 'Njeruppuda', from the film are pumping up energy levels.
Searching for innovation, music director Santhosh Narayanan has done a pretty decent job with the songs of Kabali, of which the much awed song being 'Njeruppuda' that has already topped the charts from the day it's been released online. Starting with a penetrating sound of a factory siren, followed by some immaculate guitar riff, which would be familiar with heavy metal enthusiasts, 'Njeruppada' is a power-packed track with all Rajini ingredients blended to perfection. Sound bytes like 'Kabali daa', 'Magazchi', straight from the mouth of Thalaivar himself seem to be the most-used words among friend circles. Don't be surprised if you hear a five-year-old boy licking a choco bar, winks at you and say 'Magazchi', because Rajini said so! The lyrics of the song are delivered on expected lines that seek to heap praise and ignite passion for the larger-than-life figure of Kabali or Rajini himself.
As for the 'Veerathurangira' track, Narayanan reveals the fusionist in him by mixing few retrospective tunes with some new-age gangster- rap. The opening reminds me of the jazz tracks of 80's era, where people would reminisce on the soothing tunes of jazz music over a peg of whisky, but, instead of resuming with that mood, Narayanan brings in some funky electro elements and then the song goes for an all-out fusion item. The rap portion of the song ,as expected is all praise for the legendary gangster, that is Kabali. The Tamil lyrics also follow the beats of rap which is now a common trend in recent Tamil films and it leaps back and forth to those pulsating techno rythm that might prompt you to flash your hands like a punk do on hearing Eminem.
Also read: Kabali will make more than Rs 500 crore, says producer
'Ullagam Oruvannukka', is a typical Tamil number, that carries along with proletarian sentiments and glorifies the saviour of the underprivileged, in this case Kabali. Similar to the theme of 'Veerathurangira', 'Ullagam Oruvannukka' but is more linear and simple in its music and lacks anything out of the box other than some rap, again adding colours and hype to the much-hyped Kabali. The music director seems to have run out of ideas to exemplify Kabali after composing 'Neruppada' and 'Veerathurangira' , as Ullagam Oruvannukka comes in as residual of the former two songs.
Also read: Rajinikanth gets a tribute from Ice Age gang
'Mayanadhi', is nothing exceptional, except for some Spanish tango guitar mix in-between and the unconventional vocal rendering by the male vocalist. The lyrics of the song peak on romanticism and have used some beautiful rhyming Tamil words that makes the song a poetic beauty. Similarly 'Vaanam Parthein' is a track that is highly mellow in its mood, which conceives the depressing depths of lost love or separation. The song is for one who loves to endure the pain of separation while looking out from the side window of a bus or train while travelling, but make sure you won't think about suicide, because this track explores the gloomy side of life, but without much musical elements, instead by clinching onto some cold tones and condensed vocals.
[source;indianexpress]