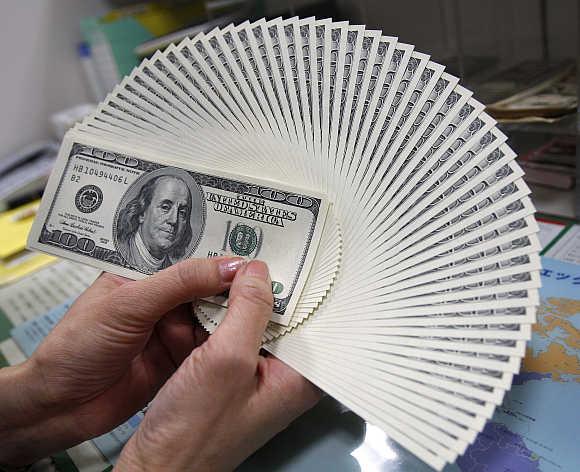 After reaching a life-time high, India's foreign exchange reserves marginally declined by $392.6 million to $366.77 billion in the week to August 26 on account of fall in foreign currency assets, RBI said.
Last week, the reserves had increased by a healthy $1.346 billion to touch a record high of $367.169 billion.
FCAs, a major component of the overall reserves, fell by $390.2 million to $341.285 billion, the Reserve Bank said on Friday.
FCAs, expressed in dollar terms, include the effect of appreciation/depreciation of non-US currencies such as euro, pound and yen held in the reserves.
Gold reserves remained unchanged at $21.584 billion.
The country's special drawing rights with International Monetary Fund fell by $0.9 million to $1.496 billion, while the reserve position was down by $1.5 million to $ 2.410 billion, RBI said.
[souce;rediff.com]