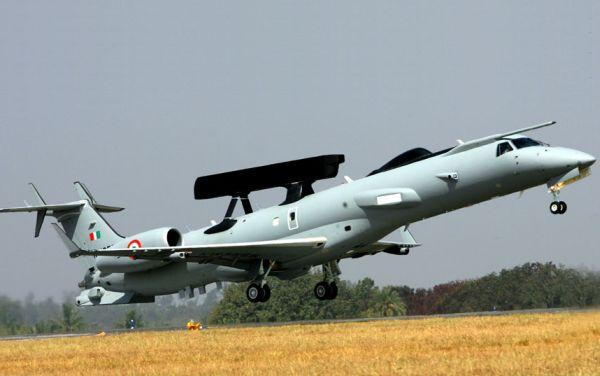 A $208-million (Rs 1,390 crore) Embraer jet deal of the United Progressive Alliance era has come under the scanner of the United States authorities over alleged kickbacks paid to secure the contract.
The deal was inked in 2008 between the Brazilian aircraft manufacturer Embraer and the Defence Research and Development Organisation for three aircraft equipped with indigenous radars for airborne early warning and control systems.
The company has been under investigation by the United States Justice Department since 2010 when a contract with the Dominican Republic raised the Americans' suspicions.
"Investigations that have been opened by the government of the United States to establish whether Embraer paid bribes in order to obtain contracts abroad have affected deals that the Brazilian company closed with Saudi Arabia and India," Brazilian newspaper Folha De São Paulo reported.
It is suspected that a leading Indian middleman based in United Kingdom was roped in for the deal.
Defence ministry officials in New Delhi said that the DRDO is yet to hear anything on the probe by the US authorities.
DRDO chief S Christopher, who headed the AEW&S programme earlier, did not pick up calls or respond to messages.
Since then, the investigation has widened to examine business dealings with eight more countries.
Embraer is cooperating with the investigations and announced in July that it was expecting to reach a deal soon with American authorities, the paper said.
The company has put $200 million aside to pay any eventual fines that come about as a result of the process.
The company has not released details regarding the state of the investigations, but three people who have been following the case have confirmed to Folha that the deals concluded in Saudi Arabia and India are being examined, the paper reported.
In both cases, suspicions were underlined in May this year when an employee with more than 30 years at the company reached a plea-bargain agreement in investigations being conducted by the Federal Public Prosecutor's Office in Brazil.
Albert Phillip Close, Manager of Embraer's defence area, told Prosecutor Marcello Miller that he had heard a former sales director who worked in Europe admit to American investigators the payment of commissions to facilitate the sale of aircraft to the Saudis.
In November of 2010, the company announced the delivery of two Embraer 170 executive jets to the Saudi Arabian state-owned oil company Aramco. The amount of the deal was not announced at the time.
[source;redeiff.com]