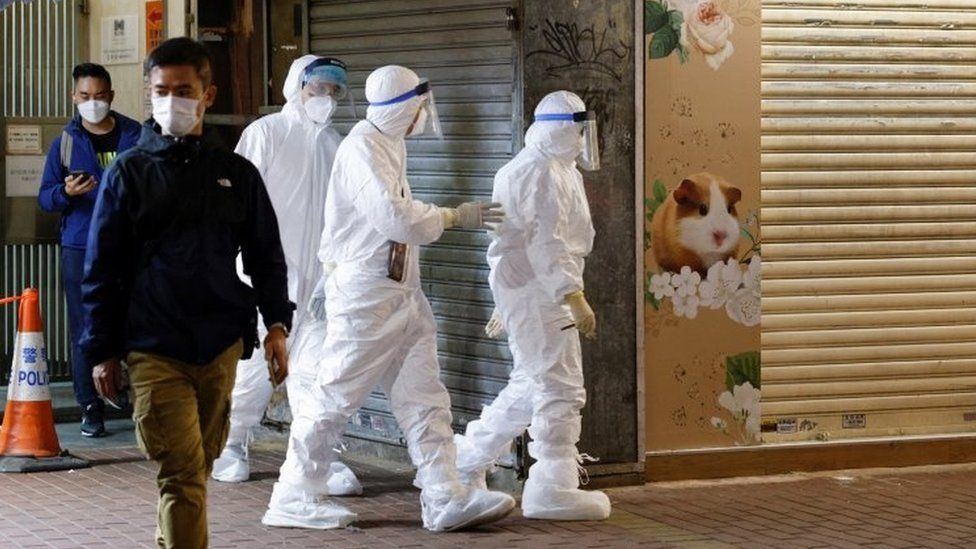 Authorities in Hong Kong have swooped in on a pet shop, seizing a number of hamsters to be euthanised following a Covid outbreak.
Crowds gathered outside the shop as the animals were carried away in boxes.
Families who have bought a hamster from the Little Boss pet store since 22 December have been told to hand over their pet for euthanasia.
Some 2,000 hamsters and other small mammals are set to be culled because of the outbreak linked to the shop.
Thousands of people have signed a petition against the move.
Unlike many other places, Hong Kong has maintained a "zero Covid" strategy focused on eliminating the disease.
Authorities announced the decision on Tuesday after an outbreak of the Delta variant linked to a worker in the shop prompted officials to test hundreds of animals there – with 11 hamsters positive.
Officials say it may be an example of animal-to-human Covid transmission.
Only hamsters at the Little Boss pet shop in Causeway Bay seemed to be affected, with negative results for other animals there such as rabbits and chinchillas.
But as a "preventative measure", 2,000 hamsters and other small mammals in the city will be killed. The animals are spread across 34 different pet shops and animal storage centres.