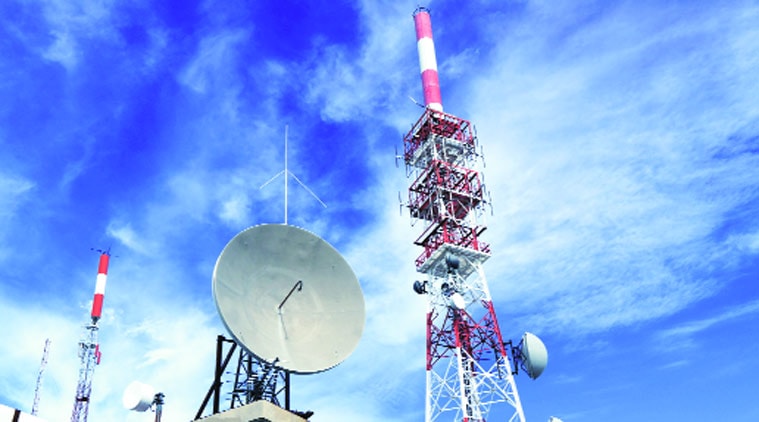 Heeding to the industry's demand for starting spectrum auction from an auspicious date, government has deferred the mega sale of mobile frequencies by two days to October 1. "For start of the auction 29th September READ start of the auction 1st October," the revised Notice Inviting Application for spectrum auction released by the Department of Telecom (DoT) said.
As per the earlier schedule, bids for airwaves was scheduled to start from September 29, which falls during the 'Shradh' period, during which rituals are held to pay homage to the dead and is considered inauspicious to start any new work. The Shradhs are followed by Navratras — a nine-day festival period. Telecom operators had demanded that the spectrum sale, which is the biggest ever auction, should begin with the start of Navratra festival which is considered auspicious.
The DoT has put on the block a total of 2,354.55 megahertz of mobile frequencies for auction in all bands — 700 Mhz, 800 Mhz, 900 Mhz, 1800 Mhz, 2100 Mhz and 2300 Mhz. All the radiowaves being put for auction can be used for high speed 4Gservices. At base price, the sale of all spectrum would fetch bids worth Rs 5.63 lakh crore. Of this, the spectrum in premium 700 Mhz band alone has potential to attract bids of Rs 4 lakh crore.
Industry experts, however, have cast doubts over success of the spectrum auction due to high base price of mobile airwaves, but DoT has expressed confidence saying buyers of airwaves in the most expensive frequency band 700 Mhz would be able to save 70 per cent of the cost they will spend on
rolling out infrastructure.
To make spectrum auction more liberal and attract bidders, DoT has reduced eligibility points in key circles like Delhi, Mumbai, Gujarat and Karnataka thereby reducing bank guarantee required for these circles for placing bids. The DoT has increased time duration of bidding rounds for
first five rounds to 90 minutes from 60 minutes earlier as industry players wanted more time to take decision in which multiple mobile airwaves is being put for auction.
The government for the first time has promised to assign spectrum within 30 days of making upfront payment by successful bidders. Telecom companies winning spectrum in 700, 800 and 900 Mhz band will have to pay at least 25 per cent of the bid amount initially within 10 days the auction ends. Rest of the payment will have to be paid in 10 annual instalments after two years of moratorium.
For rest of the bands, at least 50 per cent of payment will have to made. Government expects about Rs 64,000 crore upfront collection this financial year. The total quantum of spectrum being put for auction includes about 197 Mhz of frequencies in 1800 Mhz band and 37.5 Mhz in 800 Mhz band (CDMA band).
DoT has clarified that it will be able to provide airwaves in 800 Mhz band (at present used for 4G and CDMA service) only after vacation by BSNL in some circles and in some after a stipulated date. The DoT has promised to provide spectrum to successful bidders within 30 days of making
payment for the bids.
[source;indianexpress]