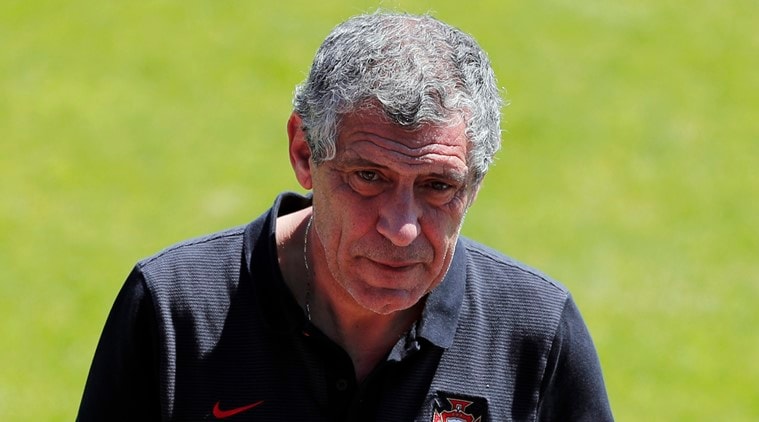 The Portugal reign of Fernando Santos will come full circle in the Stade de France on Sunday.
In October 2014, Santos began his mission to revive Portugal's fortunes after a poor World Cup with a friendly defeat by France at the stadium outside Paris.
Portugal will be back there in Sunday's European Championship final, against either France or Germany, which meet in the second semifinal on Thursday night.
"My first game at the helm of the team was two years ago, and our goal was to reach here (the final)," Santos said. "Thankfully everything worked out for us. We are stronger, more solid, more united."
Certainly more so than in 2014.
Portugal limped out of the last World Cup in the group stage, while Euro 2016 qualifying opened with an embarrassing 1-0 loss to Albania and coach Paulo Bento submitted his resignation.
Portugal turned to Santos, a title-winner with Porto who took Greece to Euro 2012 quarterfinals and the 2014 World Cup last 16. In 13 competitive games, covering Euro 2016 qualifying and the finals, Santos remains unbeaten with Portugal.
"The final will be the highest point in my career so far," the 61-year-old Santos said. "It's about my country, my flag, my fatherland, my friends, and my family. From a personal point of view it's very important."
For the country it will be a momentous occasion and a chance to banish memories of its only previous final-at Euro 2004-when the Portuguese lost to rank outsider Greece on home soil.
Back then, Cristiano Ronaldo was a 19-year-old forward, four years away from winning his first world player of the year title.
It's thanks to Ronaldo that Portugal has now triumphed in a semifinal for only the second time.
Through five games at Euro 2016, the Portuguese couldn't win a game inside 90 minutes until they overcame Wales 2-0 in Lyon on Wednesday. Ronaldo scored with a towering header before setting up Nani's goal.
"Nobody thought Portugal could reach the final," Ronaldo said.
Now the Real Madrid forward is on a mission to fill the only void on his resume _ an international honor.
"I hope that we'll be smiling and that it will be tears of joy in the end," Ronaldo said. "I've always said my dream was to win a trophy with Portugal. We're closer to doing it and I believe that we'll win."
[Source:indianexpress]