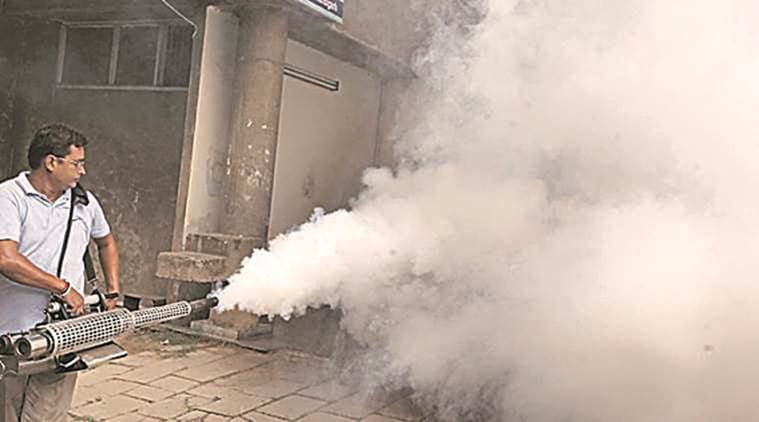 Over 120 doctors and health experts from Delhi and neighbouring regions were on Monday imparted training at AIIMS in "clinical management" of dengue to equip them to ably handle the rush of patients suffering from the vector-borne disease. The programme assumes significance with Delhi reporting two more deaths from dengue and the total number of cases of the vector-borne disease in the city going up to at least 311.
"We are expecting more (dengue) cases this year than reported last year. It is difficult to estimate the burden of cases, and so we are giving this training to doctors and experts in clinical management, like how hospitals should examine patients so as to strengthen the healthcare system," said Ashutosh Biswas of Department of Medicine at AIIMS.
The day-long workshop was organised by the All India Institute of Medical Sciences (AIIMS) in association with the National Vector Borne Disease Control Programme (NVBDCP). Biswas said more than symptomatic treatment, the idea is to let doctors know so that they can inform patients. "For example, the process of identifying 'dengue corner' at a hospital, which is a dedicated space to deal with dengue cases coming there. As also, the availability of 24×7 lab service to test cases and round-the-clock blood and platelet bank facility," he said.
Dr Kalpana Baruah, Joint Director, NVBDCP, said the Centre has already asked all states to declare dengue as a notifiable disease, and a few states like Maharashtra have already done that.
"Declaring a disease as 'notifiable' means, its occurrence has to be reported to the government. This serves the dual purpose of monitoring as well as controlling further transmission of the disease," she said. Baruah said an app 'India Fights Dengue' has already been launched by the Centre which allows people to report among other related issues, breeding of mosquitoes anywhere.
"Also, work is going on currently to make a dashboard to monitor dengue situation real-time," she added. NVBDCP Director A C Dhariwal said, "Now breeding of mosquitoes have been reported in as small a container as a water bottle cap and coffee cups. So, people must take preventive measures. Though, I must add, the cases this year would be higher, but still people need not panic."
Besides Delhi, several other states and union territories have reported dengue cases. Last year, 99,913 cases were recorded across the country. "Case are being reported from seven states in the north-east, Anadaman and Nicobar Islands, Chandigarh, among other places. Only Lakshadweep has reported a few cases," Baruah said.
Dhariwal said chikunguniya cases in Delhi and a few other places in the country have also suddenly increased, which could be due to possible "evolution" in its virus.
[source;indianexpress]