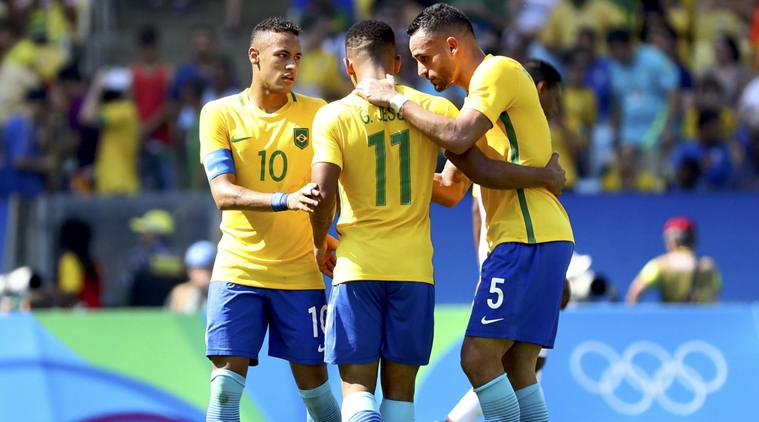 Brazil's Neymar has not yet won his country a gold medal, but on Wednesday he at least pocketed an Olympic record the fastest goal, at a dazzling 15 seconds into the game against overwhelmed Honduras.
The semi-final had barely kicked off when Barcelona forward Neymar intercepted the ball, charged towards the Honduran side, tripped over the goalie and landed the ball into the net, sending the Maracana stadium into a frenzy of cheers.
"It was amazing to just arrive in the stadium and watch a beautiful goal," said Filipe Deliza, a 19 year-old law student from Rio.
"I was expecting Brazil to win but I was not expecting it would be so easy," added Deliza, wearing a yellow Brazilian shirt, as Brazil took a 4-0 lead some 62 minutes into the game.
Deliza and other Brazilians were hoping the goal was an auspicious sign that their Olympic football hoodoo would be coming to an end.
The South American powerhouse has been in the Olympic tournament 12 times but lost three finals, including at London 2012.
Team captain Neymar could also cement his status as one of Brazil's greatest players if he can lead his team to gold in Rio.
In any case, he is already drawing comparison to other Olympic greats.
"Neymar's goal, 15 seconds in, is the fastest in the history of Olympic football, 5.42 seconds more than Usain Bolt," the Rio 2016 Spanish-language account tweeted in reference to the Jamaican sprinter.
[source;indianexpress]