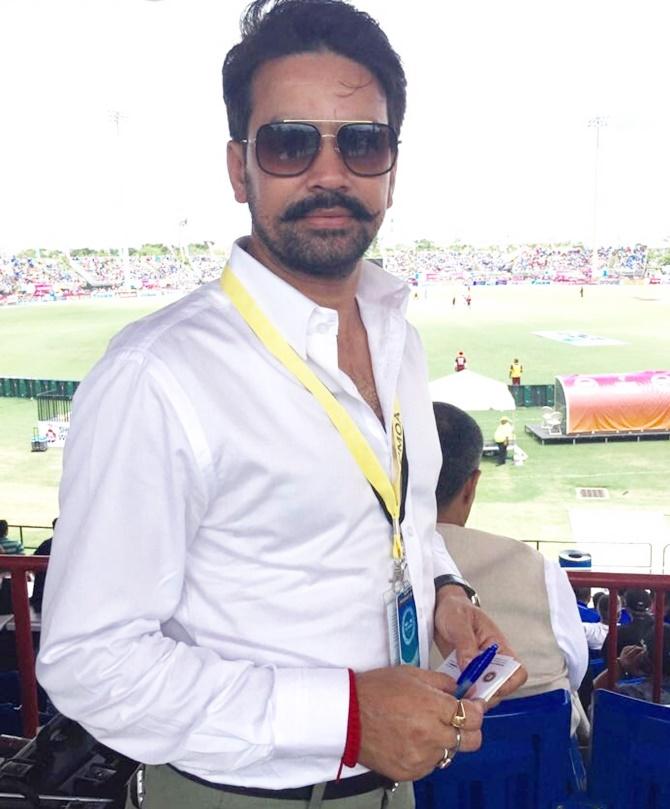 The Board of Control for Cricket in India president Anurag Thakur, on Saturday, made a no-holds-barred attack on  International Cricket Council chairman Shashank Manohar, accusing him of abandoning the Board when it needed him like the 'captain of a sinking ship'.
Why India opposed ICC's two-tier system for Test cricket
The BCCI has forced the International Cricket Council to go back on its proposed two-tier Test format and also questioned the 2017 Champions Trophy's proposed budget. The event is scheduled to be held in England.
Manohar has made it clear that he is under no compulsion to look after the BCCI's interests and Thakur has now openly questioned his stance.
"It doesn't matter if I am disappointed or not with the ICC chairman's statements. But I need to convey, as a President, what my Board members feel," an angry Thakur told mediapersons launching a full frontal attack against the Board's former president.
"When the Board needed Manohar as President (locked in a legal battle in Supreme Court), he left the Board in middle of things. It is like captain of ship leaving a sinking ship before other members," he added.
Thakur even accused Manohar of looking for safer confines in cricket establishment with support of BCCI.
"One needs to understand that when ICC constitution (abolishing Big Three) was changed, Manohar was BCCI president. He should have taken members into confidence. But then he was looking for a position in the establishment," said Thakur.
As far as BCCI being one of the 105 members, Thakur said that BCCI's moto has been to stand with weaker cricketing nations.
"It's our duty to stand by Zimbabwe, Sri Lanka and Bangladesh. We want to stand by every nation that wants to do well. We need to ask questions as to how costs for Champions Trophy per match escalated by three times compared to matches in India. They have 15 matches and we had 58 matches for World T20. They have three venues while we had 8 venues," said Thakur.
On the common pool for TV rights revenue for all nations, the BJP MP sarcastically said: "If Australia and England are finding it difficult to sell their broadcasting rights you can't blame BCCI for that (reason many believe is the inspiration behind the proposed two tier format).
"A game of soccer is popular because its rules don't change often. We are open to changes. We are having pink ball Duleep Trophy and we are in no hurry. We will experiment in Ranji Trophy and then I will seek a detailed report."
He made it clear that new ICC regime since Manohar took over has been trying to sideline BCCI.
"The ICC shows concern when there's outside interference in countries like Sri Lanka and Nepal but has been quiet when there's been interference in BCCI. We are being arm-twisted at home and in ICC," Thakur indicated at Lodha Committee reforms.
[source;rediff.com]