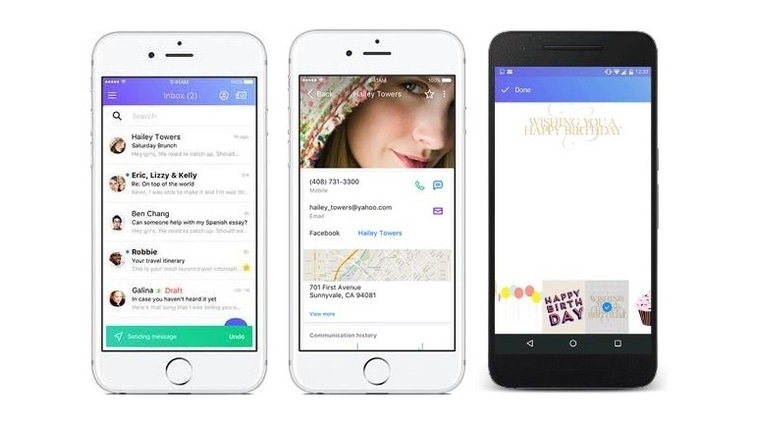 Yahoo Mail has announced new iOS and Android updates allowing users to personalise their inbox.
Yahoo Mail will give users will the ability to undo their sent mail. After you press send, an "undo" option will pop up for three seconds. This option is only available for iOS devices.  The new update will also bring in animations and contact improvements to the iOS app.
For Android, users 'Stationary' is being introduced with the latest update, courtesy Paperless Post. Users will be able to give an extra touch to their emails with Stationary themes.
Other features include Document Preview – allowing a user to view a document without downloading it; Disable Swiping – giving the user the ability to turn off the swipe to delete function; Spacing – to allow mailing in super-dense (no avatar or message snippet) or in super-expanded formats. The dark grey theme is now updated as well, and will have an extra-high contrast.
Yahoo Mail in its January update had added Custom Swipes, Action notifications and the ability to create folders and sub-folders.
[source:indianexpress]