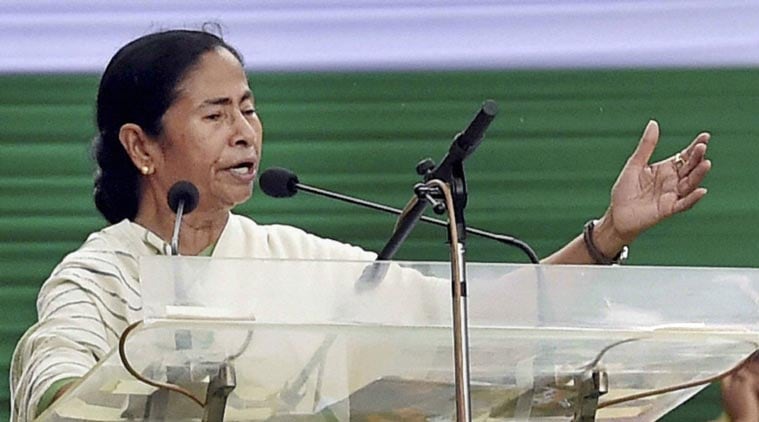 Hitting out at Chief Minister Mamata Banerjee for criticising Prime MinisterNarendra Modi and the Centre, the state BJP on Monday accused her of helping "anti-national elements", speaking "half-truths" and destroying the country's federal structure. "The Chief Minister has termed Prime Minister Narendra Modi a dictator. She also said that BJP government is out to destroy the federal character of the country. She has also made some lose political comments, some bordering on anti- national leanings," state BJP President Dilip Ghosh said.
"Her comments show that Mamata Banerjee is telling half-truths. While she is criticising the BJP government for not honouring federalism, she herself is trying to destroy the federal structure of the country.
"Mamata Banerjee never cares for the truth. She knows that the recommendations (for the state) were not of the Centre but by the NITI Aayog, where the states have their representatives," he said.
Elaborating, Ghosh said a sub-group was formed in the Niti Aayog to review the centrally-sponsored schemes and it met four times before finalising its recommendations on the basis of extensive consultations. "NITI Aayog's letter to West Bengal government is based on those recommendations." Besides, West Bengal's share from central tax devolution has increased. In 2013-14, it got about Rs 42,000 crore and about Rs 64,000 crore in 2015-16. "All these show Banerjee is telling half-truths and is only interested in changing the names of projects to her own name," Ghosh said.
The West Bengal Chief Minister had on Saturday tore into the Narendra Modi government, accusing it of bulldozing the federal structure and running a presidential form of government. Ghosh also criticised Banerjee for raking up theKashmir issue. "Kashmir violence has no financial clause. Rather her own state is slowly becoming Kashmir as it harbours notorious Islamic fundamentalists and the state government is helpful to these anti-India groups."
"We request and advise the honourable Chief Minister to help the federal structure of the country, to cooperate with the central government for the development of West Bengal. Narendra Modi has not arrested anyone for emailing cartoons. So she should know best who is a dictator," he said, raking up the arrest of Jadavpur University professor Ambikesh Mohapatra in April 2012 for circulating a picture spoof on Banerjee and TMC leader Mukul Roy.
[source;indianexpress]