Oh boy! Spare us the horror, Kim.
We just can't handle your unconditional love for bling.
It's true many go gaga over her sensuous appearances in sexy outfits and her 'fake booty', of course.
But we can't pardon her for the outrageous glimmering ensembles she often puts on.
Here are six looks that we think were BAD fashion. VOTE for the outfit that you think looks the 'most hideous' in the lot.
LOOK 1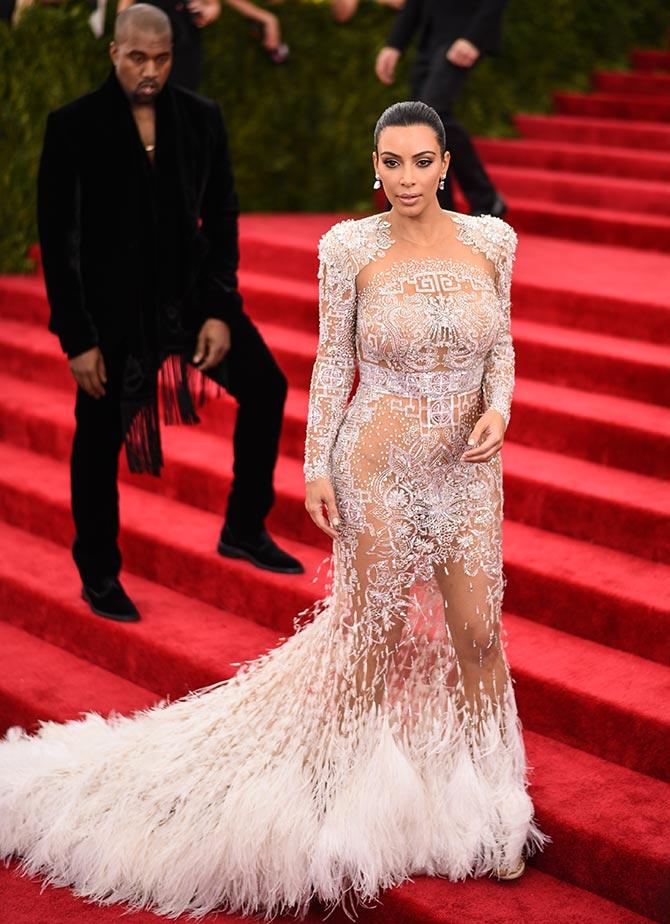 IMAGE: Daring indeed, but this sheer Roberto Cavalli gown with fur and crystal inserts couldn't save Kim from getting slammed by fashion critics.
Looks like a surprised Kanye West has no words for his Playboy model wife.
Photograph: Andrew H Walker/Getty Images
LOOK 2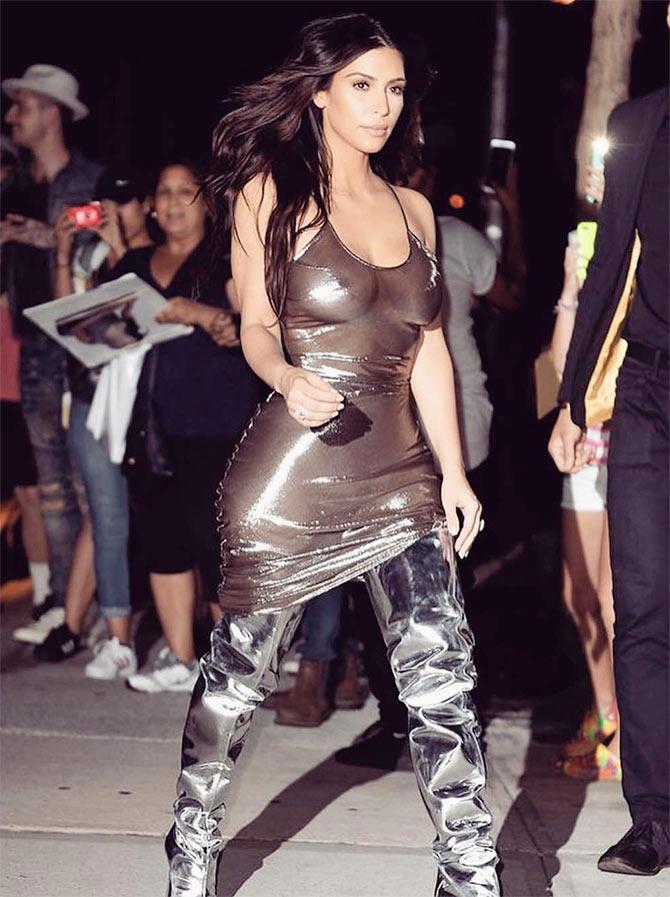 IMAGE: Yikes! So BIZARRE.
This curve-hugging metallic slip dress teamed with a pair of over-the-knee booties is undoubtedly an epic fashion fail.
BTW what's the big deal for Kardashians and Jenners with going braless?
Vote if you think this is her biggest fashion disaster. All photographs: Kind courtesy Kim Kardashian/Instagram
LOOK 3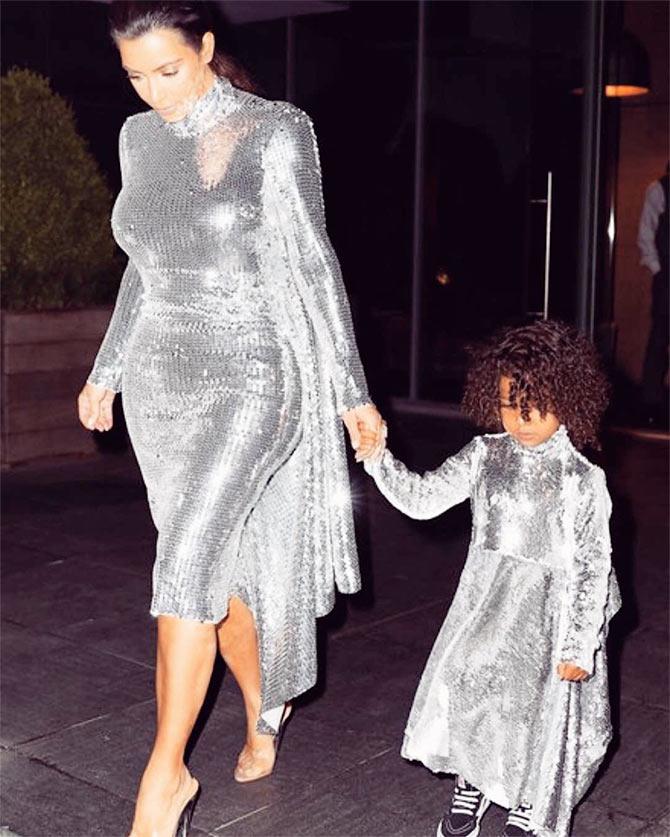 IMAGE: Jeez, we got a headache.
This crazy silver sequinned bodycon seriously made us cringe. We feel bad for little North West who had to match her mother.


LOOK 4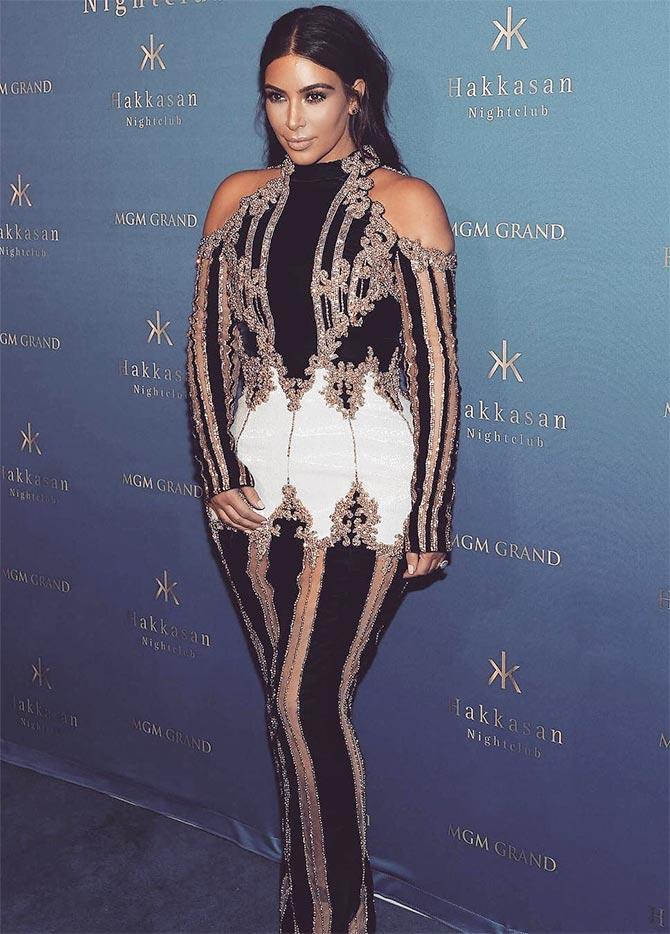 IMAGE: She might have given bling a break in this Balmain cold-shoulder gown, but those shiny lace patchwork around the bodice, sleeves and thighs, we think, could also have been given a miss.
Place your vote for this outfit if you feel it's an utter disappointment.

LOOK 5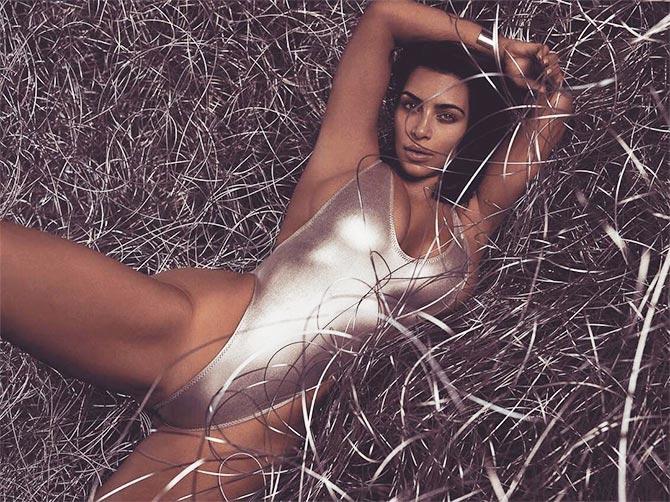 IMAGE: Our jaws dropped when we spotted this raunchy high-cut silver swimsuit. #SoHot
But the moment we noticed Kim in it, we simply shut our screens. Sorry babe, better luck next time.
LOOK 6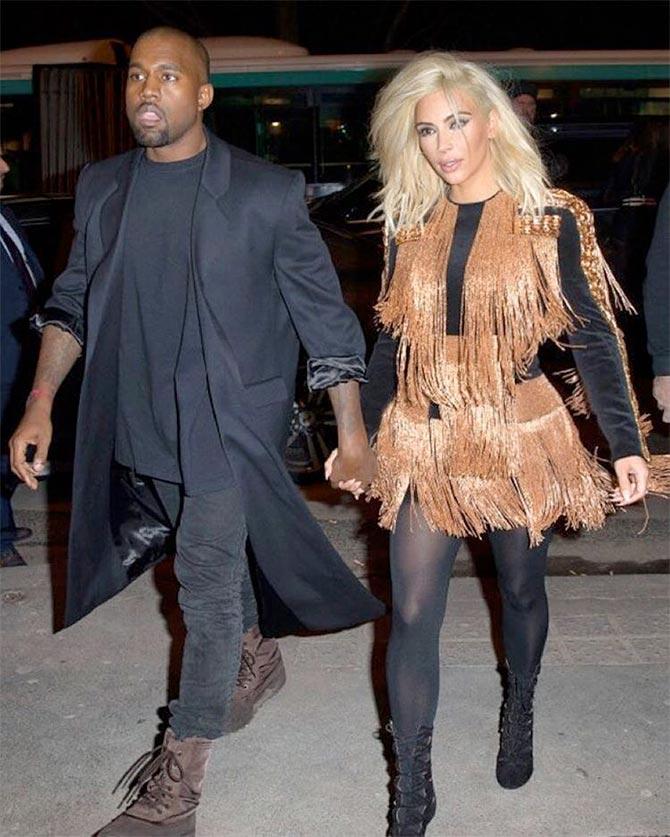 IMAGE: Gawd! And yet again Kim couldn't impress us.
This golden fringe-style cowgirl outfit is so U-G-L-Y. Time to get yourself a new stylist, Kim.
[source;rediff.com]