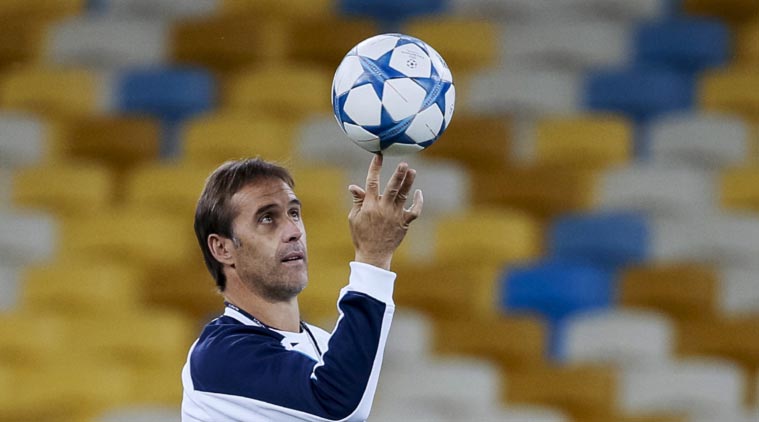 Spain's new chief coach Julen Lopetegui said on Monday that he is "very excited" to lead the first training session and is looking forward to starting work with the national football squad.
The Spanish coach, who appeared before the media with his coaching staff in Madrid, admitted that although he is "very excited" he has "butterflies in the stomach" on the first day of training, reports Efe.
Lopetegui received the players called up for Spain's friendly against Belgium and the first qualifier for the FIFA 2018 World Cup against Liechtenstein.
The coach expressed his satisfaction with La Roja, indicating that he will keep Spain's playing style and reinforce it with new features.
[source;indianexpress]