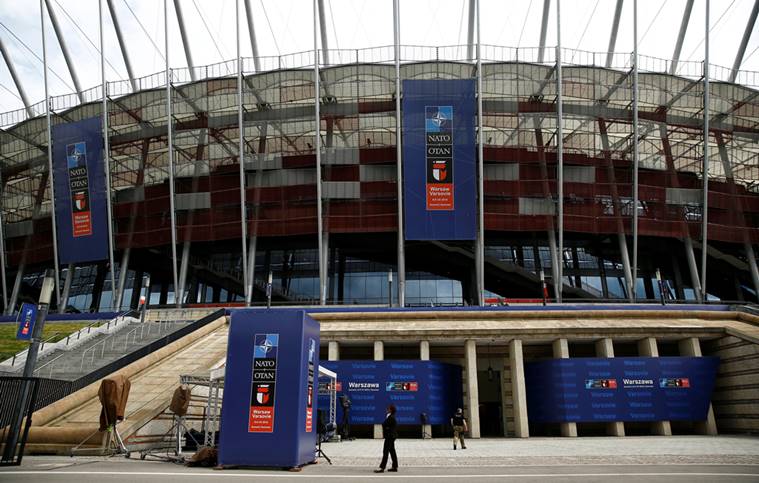 Poland's ruling conservatives rushed an amended version of its constitutional court reforms through parliament on Thursday, apparently in an effort to reassure its Western allies over the issue hours before a NATO summit opens in Warsaw.
Opposition critics said, however, the changes fell short of what was needed to keep from undermining democratic checks and balances, a concern expressed by the European Union and the United States.
Diplomats say Washington has heavily lobbied the government of the Law and Justice party (PiS) to resolve the issue, which has fuelled a heated debate in Poland, before the summit on Friday and Saturday.
The government argues it is only trying to make the constitutional court more effective and transparent. Opposition critics see the efforts to overhaul the tribunal as part of a broader plan to take more control over state institutions.
"We have shown enough good will to resolve the conflict, which we haven't created," senior PiS lawmaker Stanislaw Piotrowicz was quoted as saying by the Polish news agency PAP, referring to Thursday's amendments.
PiS's main compromise was giving up an increase in the number of judges needed to pass rulings, which critics say would have paralysed the court.
But the bill, if enacted, would force the head of the constitutional court to fill disputed court seats with judges selected by the ruling party, a move the court's head has resisted so far.
Looking to limit the share of judges picked by the previous parliament, PiS named its own members to the 15-strong body instead of allowing those named by the previous parliament to be seated. They were nominated just before elections in October.
The changes proposed by PiS led the European Commission, the EU's executive arm, and the Venice Commission, the advisory panel of the Council of Europe rights body, to question the rule of law in Poland, opinions largely denounced by the Polish government.
But the upcoming NATO summit, where it will push for the alliance to station more troops on the eastern flank, increased pressure on Poland, with Washington lobbying for the government to soften its stance on the court.
Several U.S. think tanks as well as New York Times newspaper urged PresidentBarack Obama to press the issue in his discussions with Polish statesmen.
"The Polish government must be told that and more: that the alliance whose protection they demand is not only about defending territory, but, perhaps more important, about defending shared values," New York Times said in a Wednesday editorial.
"The bill is yet another try to subordinate the court to the executive power, and we fear that it will block all cases judged by the court," said Marcin Wolny, a lawyer for the Helsinki Foundation for Human Rights. "This bill will absolutely not end the row with the European Commission or the Venice Commission."
[Source:indianexpress]