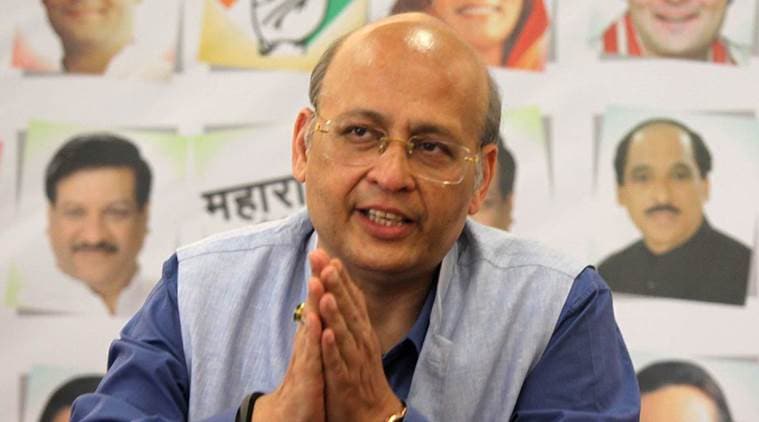 Congress on Wednesday attacked the Modi government for its "inconsistent" foreign policy which changes faster than the weather and asked the government to end its "knee-jerk" policy with Pakistan and fix problems within the country first before raising issues like Balochistan.
"It has become almost impossible for us to track this government's daily changes in policy. One day, we are talking at Ministerial level, one day we are talking at Foreign Secretary level, one day we are calling off. I am waiting for a stable policy.
"I think the real thing is zigzag, the real thing is consistency, the real thing is the lack of it and the real thing is rhetoric and empty threats. This is the real problem with this Government and with this Prime Minister," Congress Spokesperson Abhishek Singhvi said.
Questioning the government's foreign policy which he said changes faster than the weather, and asked, "What kind of policy is this? This knee-jerk policy needs to stop immediately. We are ready with our support if there is one consistent, stable, long-term policy on these issues."
He said one felt pride when the Prime Minister made "jingoistic" statements about Balochistan, but lamented that it would have no resonance or meaning when things in the country's own backyard in Kashmir are not set right.
He said the Prime Minister spoke about Balochistan in his Independence day speech but nothing about prevailing situation in the state of Jammu and Kashmir.
"The real problem Mr Prime Minister is that you have not sorted out the internal contradictions and paradoxes in your lust for power.
"In J&K within your own coalition, there are irreconcilable paradoxes and unless you extend the healing touch in a proper manner in an integrated policy, we have a huge problem in hand with regard to Kashmir which by the way I must, with great regret, repeat; you did not touch upon in 95 minutes of your speech. What is the point talking about Balochistan?," he asked.
Singhvi said the state chief minister with whom BJP is in coalition, has alleged that the that Central Government is "responsible for all ills" of Kashmir.
"She has further said that you should have a dialogue on this to Pakistan. I hope and trust that is not Government of India's policy," he said.
Singhvi asked, "Won't your remarks sound more genuine and real if you were able to tackle the problem in your own backyard in Kashmir?…We have a big problem at hand in Kashmir which you did not touch upon in your 95 minutes speech on Independence Day."
[source;indianexpress]